Betting News
Bookmakers odds for the UEFA Europa League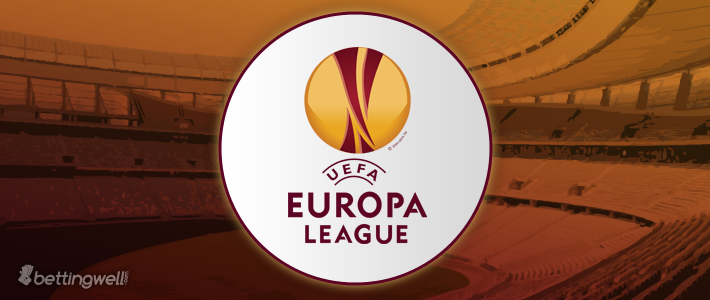 Great news for all football fans and punters - soon the UEFA Europa League will begin its play-off phase. The best bookmakers have presented their odds for both teams that will qualify into the next phase and the potential winners of the competition.
Interesting pairs in the round of 32 of the Europa League
UEFA Europa League, known to many as the less-popular sister of the Champions League, each year gains more quality and becomes more and more popular. The competition is considered to be more interesting than it used to be as the best teams from top European leagues are participating in it. It is the same this season. First games of the round of 32 of the competition will be played at February 16th. The fate have paired few big clubs against each other, including the hot games between Villarreal vs Roma, Borussia Monchengladbach vs Fiorentina, Manchester United vs St. Etienne as well as Celta Vigo vs Shakhtar Donetsk.
Below, we attach the complete list of pairs of the round of 32 of the UEFA Europa League and the odds for their qualification into the next round offered by Bet365 and BetVictor bookmakers: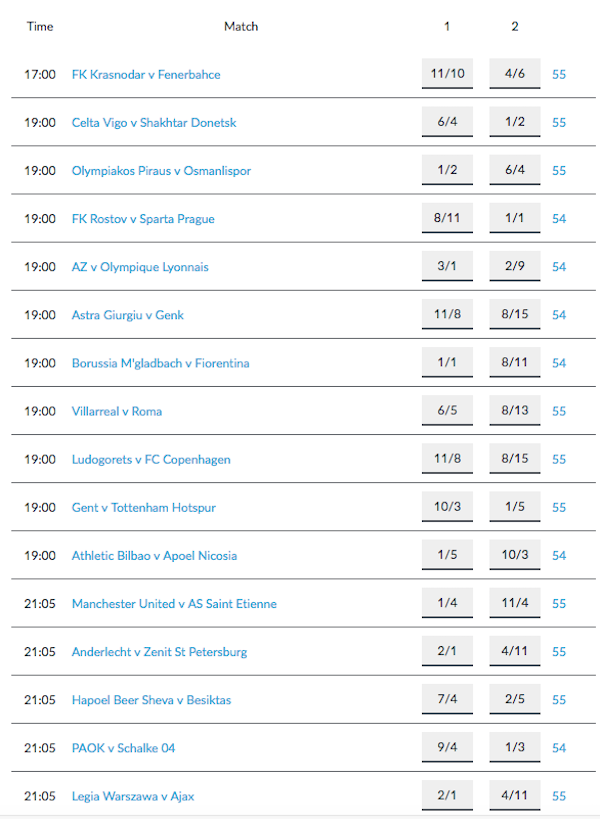 BetVictor odds from 09.01.2017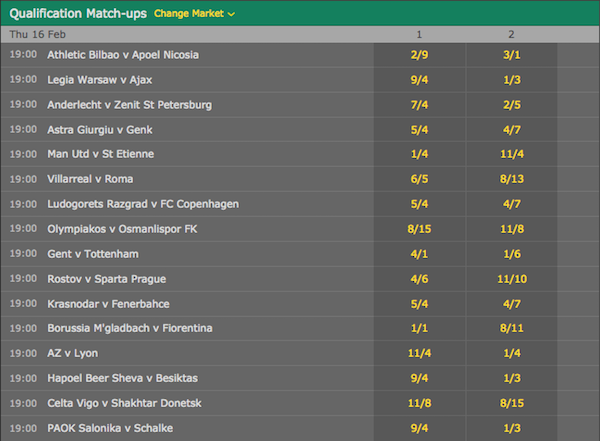 Bet365 odds from 09.01.2017
Manchester United is the bookmakers favourite for winning the competition
All top bookmakers jointly agree that the Red Devils have the best chances for winning this year's campaign of the UEFA Europa League. Slightly less probable seem the triumphs of Tottenham, AS Roma, Shakhtar Donetsk or Athletic Bilbao.
Here are the outright odds for the win of the UEFA Europa League 2016 / 2017: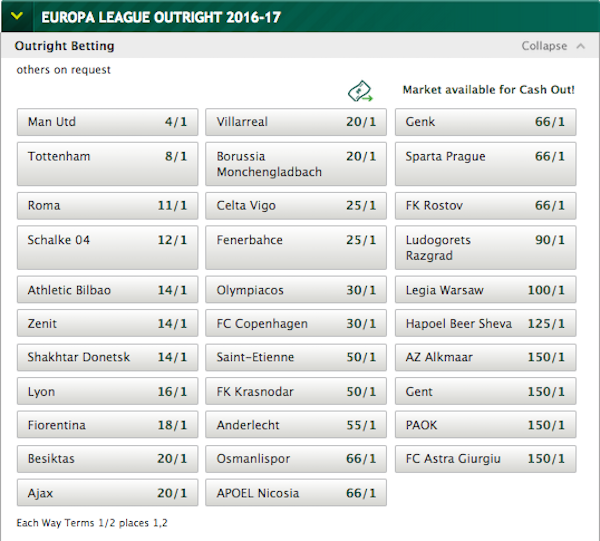 Paddy Power odds from 09.01.2017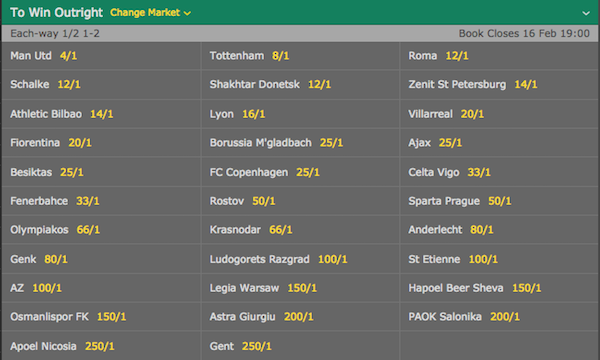 Bet365 odds from 09.01.2017