Betting News
At which period of time are the most goals scored?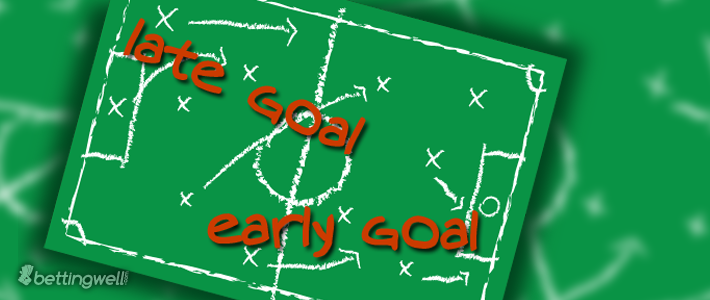 When it comes to football, the majority of bets placed on this discipline of sport is concerned with the winner of the match. It is known that football punters like to back one of the teams, and then nervously sit in front of the tv, watching the game and hoping that the team they placed their money on, will win.
When are the most goals scored in football?
Very often though, the team that we placed our money on, loses the game, despite being the favourite. Aren't You tired of regular bets for the winner of the match? Fortunately, the bookmakers are offering more and more interesting types of bets on football. Many of them is not connected to the final result of the match, just to the events of the game. One of such options are the bets for the periods of the match that will have most scored goals. The odds for such bets are usually quite good. That is why, it is hard to believe that many punters still does not place money on such bets. We hope that after reading this article about goal time statistics, You will realise that betting using such bets is easy and can be very profitable.