Betting News
Which football celebration is the best? Check out the odds.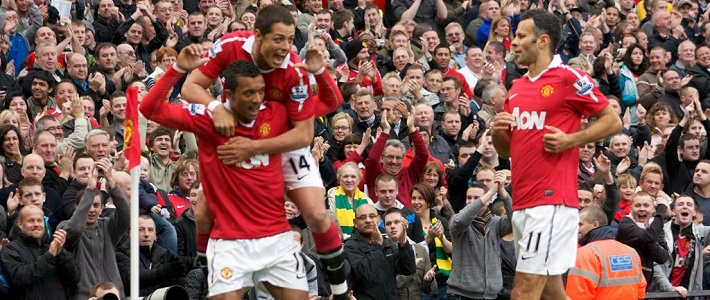 Every football fan knows the feeling when your favourite player scores the goal and shows off his signature move celebration. Some of them are quite acrobatic, others are more controversial, but all of them definitely deserve a shot. So which one is the best? Let's find out together.
Again, there's nothing better than seeing your favourite player celebrating the goal. Some players are getting quite creative with their celebrations while others stay a bit more conservative. Anyways, the trend of celebrating the goal is there, and one of the top online bookmakers decided to find out which one is the best among them all.
This book went on its social media to ask its followers about the matter, and voila, we have a new football market. Currently, the market leader appears to be Peter Crouch's 2006 robot celebration at the odds of 3.25 (9/4). Peter is tightly followed by the famous Emmanuel Adebayor's celebration in front of Arsenal fans. The book prices him up at 3.50 (5/2). Another worthy celebration done by Paul Gascoigne - the infamous dentist chair is given the odds of 4.33 (10/3) by the oddsmakers. The 1999 Robbie Fowler's «line sniff» against Everton is also at the top of the betting market with the odds of 4.50 (7/2).
Moving down, we have a Robbie Keane's acrobatic cartwheel at the odds of 21.00 (20/1) and Eric Cantona's pose vs Sunderland at the odds of 26.00 (25/1). Well, they're still plenty of names on the list, for example:
Lionel Messi's jersey holding in front of raging Madrid fans and Roger Milla's famous corner flag routine both at the odds of 34.00 (33/1)
Mario Balotelli's Why Always Me? - 41.00 (40/1)
Bebeto's baby celebration - 51.00 (50/1)
What do you think about this market? Which one is your favourite? Let us know down in the comments below.
What is the correlation between the number of shots and the final result of the match?