Betting News
A Kenyan man bet his wife in a sports bet and lost her to his friend!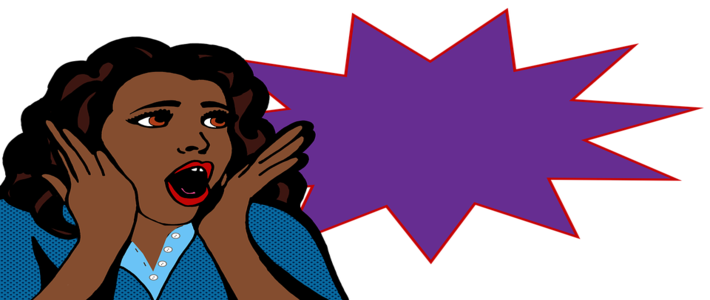 You thought You were unlucky because You made a Accumulator bet and because of one selection You lost the whole bet? Listen to the story of a man from Kenya who made a bet on the final score of the derby match between Manchester City and Manchester United and used his wife as the stake and as it turned out he...lost his wife!
Changing Your husband for different man for a week because of a sports bet!
Sports betting is not as easy as it sounds. Many people will tell you about the empty wallet, depression, alcohol and drug problems, loans from friends, family or banks, these are only few problems connected with sports betting or generally gambling addiction. This is all a common knowledge, but what You did not have known was that sometimes people will go very crazy and do unthinkable things in order to win money or simply just to feel the thrill of risking something valuable in order to just win. During the last football weekend, there happened quite an unusual bet, and we are sure that this story about two Kenyan man will stick with You till the rest of Your life because it is a betting story that we have not heard anything similar in a long time.
As it turned out, the football match between the giants from northern England was a huge thing not only for people from Europe, but also from Africa. As we were saying, the last Premier League football weekend, the Kenyan man we already mentioned, a fan of Manchester City, was so excited about the Saturday's Manchester derby between Manchester City and Manchester United that he wanted to make a bet with his best friend for the score of this football match. Furthermore, to spice things up he thought that instead of using regular money, it would be more interesting to use something else as a stake, something more valuable.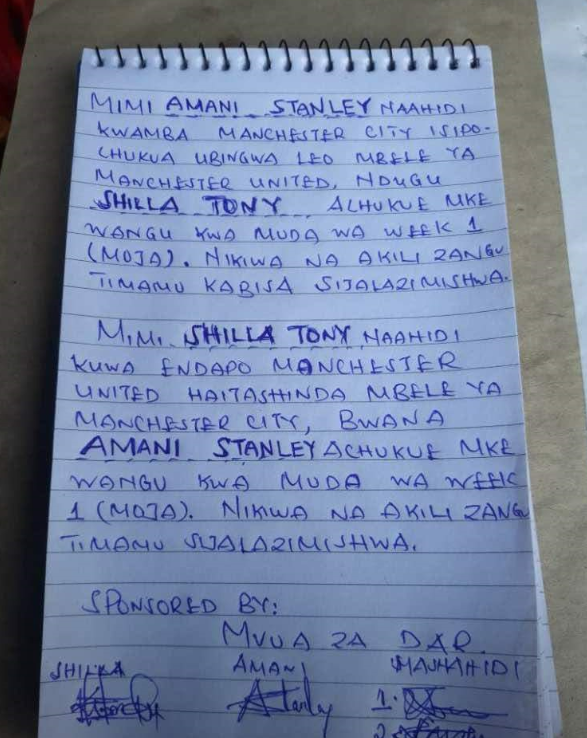 So, instead of money, he promised his friend that he will let him friend take his wife for a week if the Red Devils manage to win and prolong the wait for the Champion Title for the Citizens this year. To make sure everything was legal and binding, both men created a deal which can be roughly translated in english like this: " I, Amani Stanley, being fully conscious of my actions and words promise to sell my wife for the period of one week to Tony Schilla, if the team of Manchester City will not secure their Premier League champion title in their match with Manchester United. I, Amani Stanley, also confirm that I am mentally healthy and I was not forced into this bet in any way as it is my free will".
We don't know if he did not have any internet connection Kenya or simply his battery at his tablet died or something, but our risky man did not know that the Citizens may want to rest a little before their second leg match with Liverpool (they lost the first one and had to win second one by scoring few goals to progress) in the UEFA Champions League. The man was very unlucky, because even though Manchester City was winning at some points with two goal advantage, they did not manage to keep the score and eventually lost 2:3. Therefore, the unlucky man had to swallow his pride after the final whistle and as he lost the bet to his friend, he had to say goodbye to his wife for a week...or maybe more? You think she returned to him after something like this?