Sports Betting Guide
Safety of betting with internet bookmakers!
Every punter that begins his adventure with betting on sports has to know few principles regarding the safety of his online betting. Web safety is very important aspect of not only sports betting, but any activities done virtually. That is why, in order to protect both you and your money from various online dangers such as identity theft, computer viruses or any types of Internet fraud, we have prepared a short guide on what to remember when betting on sports with online bookmakers. If you will stick to these few rules, you should not have any problems with putting your money on sports events with online bookmakers.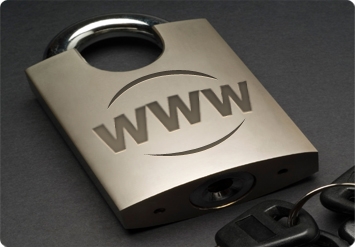 Relations with the bookmaker
When it comes strictly to the online bookmaking companies, remember that the cooperation with the bookmaker plays a key role in your online betting well-being. What is more, both parties should show a mutual trust and help each other since it is in their interest that every betting operation goes as smoothly as it can. Otherwise, the authorities can get involved, and it is often the last thing that both you and the bookmaker want.
If you have any problems with the bookmaker, for example you have a negative balance after taking out money which a bookmaker settled wrongly, just contact their support and try to solve the problem. The bookmakers care deeply for their image and want their users to trust them and be satisfied with their services.  That is why, online bookmakers are doing everything in their power to protect the punters and their money.
Analysis of the bookmakers
Before you deposit any money to your bookmaker's account you need to thoroughly examine its credibility. The best way to do it would be to go through the websites of the various online bookmakers that you consider betting in, as well as read some opinions from their users or former users on betting forums. Another way of evaluating the quality and credibility of the bookmaker is checking various rankings of bookmakers, with the best one probably be the one from bookmakersranking.com. The higher the position and the rating of the bookmaker in the bookmakersranking.com list, the more you could trust him. Apart from their offer, the most important thing when it comes to bookmakers is their reliability, whether they make payments on time, they do not make mistakes while settling bets or whether your money is safe in their hands.
A good antivirus software is crucial in safe online sports betting
If we decided which bookmaker we will chose, the next advised thing to is to secure your computer. It should be said here that even the best software does not give you a 100% guarantee that both your money and your data will be safe. Nevertheless, it is still much better to have any sort of precaution methods than none. You can buy a professional anti-virus software or use one of the variety of free programs available online. Even the free ones are relatively good and can keep you away from malware and computer viruses as well as protect you from minor hacker attacks.
What kind of passwords you should use when logging into your bookmaker's account?
When it comes to both internet safety and money, a good password is probably the most important thing. There are few principles regarding how to properly use passwords. First of all, remember not to use the same login (your name or nickname on particular website) and password for more than one website. Apart from your account on bookmaker's website that include all your e-mail addresses, internet communicators, chats and all sorts of websites.
Secondly, keep in mind that by registering at any website, you leave part of your personal data to the owner of this website. This means that if they want to, they can use your passwords or any personal information to harm you in some way. That is why, it is advised to be cautious when surfing the web as your activity may influence your online safety, including your data and money deposited on bookmaker's website. A good decision while creating a new password is to use both letters and numbers that will be easy to remember for you and combined could prove to be unguessable for other people. A good example will be combining the name of your dog or your favourite restaurant with your passport number or date of birth.
If you have already created a bookmaker's account remember not to choose the option 'remember passwords' on the website. You can risk that other person can log into your account via your own pc or use a virus to hack it from their own computer. Many people write down all their passwords to various accounts and leave them in a file on the computer or in their e-mail box. That is a very serious mistake that could be used against you in many ways. If someone will stole your computer or hack your e-mail, he will get a complete control of your data and/or money.
Furthermore, on no occasion use a pc or any device that you do not own while logging into your betting account. Even if you trust your own computer, you cannot be sure about others. Their computer may be very exposed to hacker attacks. When we speak about logging-in using someone else's devices, we must mention that using an unsecured wi-fi networks, or any suspicious network is very dangerous. Just be reasonable, safety in online betting do not differ from online safety overall. 

It is also recommended to change your password once in a while. It will help you to remember the password better as it will always be more recent than the old one. What is more, it will decrease the chances of your password being decoded. You should also inform a person that you trust, either relative or a friend, that you bet on sports via a particular online bookmaker and give them your password. That way, in case something happens to you, they could withdraw your money.
Data verification – what do you have to pay attention to?
Most of the times, the bookmakers set a data verification for the new users when they are registering a betting account. The purpose of such verification is to check our data in case of accuracy and whether there are any inconsistencies. Because of the data verification, both the punter and the bookmaker are confident, that an attempt to hack your account, will be stopped.
It is very hard to deceive an online bookmaker, because during the data verification process it is usually required to send a copy of your passport, identity document or credit card to confirm your identity. While scanning and sending your documents to the bookmaker, remember about covering some of your personal information that are not required by their system.
What is more, watch out for any types of scams, people will pretend that they are working at the bookmaker company and ask you to give them your password or send your money into a particular bank account. They are frauds who want to trick you. In no way a person working at the online bookmaking company would ask you such questions. You should immediately report such phone calls and e-mails to the support of the bookmaker and even to the police.
Last piece of advice is to just be reasonable and watchful. Do not keep large sums of money on your betting account. Furthermore, withdraw your money when you are not betting with it and deposit it only when you are about to bet on something. Although it is time-consuming, it can save your money from being stolen.