Sports Betting Guide
How to stay safe when betting with online bookmakers?
Every punter that starts their adventure with online sports betting has to know a couple of aspects about being safe online. Web safety is very important not only when it comes to online sports betting but also when you are simply surfing the Internet. Therefore, if you would like to protect yourself & your money from various online threats like identity theft, viruses & other types of frauds, you might want to check out this sports betting tutorial.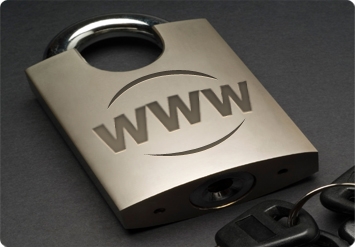 Relationship with a bookmaker
When it comes to online betting, your relationship with the bookmaking company plays a huge role. No such cooperation could be achieved without mutual trust & respect. Unless you want third-parties (e.g. authorities) being involved in your betting activity, you & your online bookmaker are both interested in every transaction being as smooth as possible.
If you ever run into some problems with your online bookmaker like for example a negative balance after the withdrawal or wrongly settled bet, just simply contact the customer support service and resolve your dispute. Bookmakers do care about their image & reputation and would go the distance to satisfy their clients & keep them happy.
Bookmakers reviews, rankings & customer feedback
You must thoroughly monitor and examine various online bookmakers & their credibility before opting-in to register or, moreover, making a deposit at one of them. Make sure you chose a reliable and trusty worthy operator that will not scam you by offering a flashy generous welcome bonus right at the beginning. In order to properly monitor the market and choose the bookmaker that will suit you the best, you have to, firstly, visit their websites and then check out real customer feedback on various forums & bookmaker review websites. Such websites (like bettingwell) usually provide bookmakers' ranking where they outline their main strengths & weaknesses. As for us, we try to provide our users with the most unbiased bookmakers' reviews possible. Our goal is not to trick you into signing up with a particular online betting operator but to help you find the most suitable online betting option on the market. For more information about the online bookmakers available in your jurisdiction, please click here. If you are already signed up with one or more online bookmakers, you might as well check out our bonuses and promotions section, to claim a cool free bet bonus or insure your next stake.
Sports Betting Guide - Newbie tipster's dilemma - How to choose the online bookmaker?
Use protection!
If you have already made up your mind about which one of our recommended online bookmakers to join, then it is the right moment to tell you about the importance of your online safety. As you might already know, antivirus software became a must when it comes to surfing the web nowadays. It is especially important when it comes to such activity as online betting. Please, keep in mind, despite antivirus being so crucial to your online safety, none of them can guarantee you a 100% protection at the end of a day. Nevertheless, having a reliable antivirus software in place will definitely bring the risk of being scammed or whatsoever online to its minimum. It is solely up to you which software to choose or not, but there's a huge variety of options to choose from.
What kind of passwords should you use when logging into your bookmaker's account?
Nothing will stop scammers & fraudsters from doing what they want if you do not have a strong password for your online betting account. If you are unfamiliar with how to make your password stronger & harder to guess, please continue reading. Being honest with you there are no official guidelines on how to create a strong password or what can be included in it or not, however, every online platform & website has more or less similar requirements. First of all, try not to use the same login credentials (username and password) for more than one website. This is not only about your account at the online bookmaker, the same approach also applies to your email, Facebook, Twitter & all the other sorts of web services you might be registered on.
Second of all, by registering anywhere on the Internet, you are providing the owner of the website, its operator or whatsoever with your personal data. Therefore, it is highly important to choose only reliable services (online bookmakers) that will not hurt you in any way by taking advantage of the provided personal information. Another good point to mention will be your password complexity. It would be smart to use both numbers and letters when creating a new password, however, don't go too hard, you have to be able to remember it! There are billions of combinations you can come up with, just use your imagination there.
Remember, if you have already created an account and trying to log in to it, make sure not to check the option «remember passwords». This option might be convenient for some users, however, the chances of someone gaining access on your computer or mobile device are high enough to opt-out of it. By not letting the device remember your login data, you are protecting yourself from someone easily accessing all your information in a couple of clicks. Another point worth mentioning when it comes to passwords is creating a file will all your credentials in one place. This is a huge mistake! There are people who even keep such files in their email boxes. Scammers & hackers are well-aware of such thing and look for it in the first place. Therefore, if you would like to keep your login data protected, consider not creating such a file and moreover storing it somewhere online. Also, try to avoid unprotected public wifi networks and logging in to your betting accounts via devices accessible by other people. This is never a good idea if online safety is your priority.
Betting Tutorial - Most common errors committed by punters
Some sources & services also recommend changing your password every once in a while. This helps you memorise the more recent password and eliminate the chance of it being decoded by some malware. Another suggestion would be letting a relative or a really close friend who you can trust your login data, so they can, for example, withdraw your money, in case of an emergency.
Data verification – what do you have to pay attention to?
Online bookmakers have various tools to validate your personal information. Such procedures usually take place during the registration process (in case of the traditional bookmakers) or somewhere down the road (in case of the bitcoin bookies). The purpose of such verification is to check your data for accuracy and inconsistencies. This helps the bookmaker to protect you from unauthorised account access and other types of suspicious activity. 
Such bookmakers' checks are very reliable and hard to trick. Top online bookmakers will usually ask you to send a copy of your passport or another ID or even a credit card. If you are registering with one of our recommended online bookmakers, you do not have to worry about any fraudulent activity from their side. However, we still suggest you covering the information that is not asked by the operator while scanning the requested documents.
Always double-check the sender or who you are talking to if you receive any request via email or phone. Sometimes hackers pretend to be customer support representatives to gain access to your personal information. REMEMBER, neither bookmakers nor their employees will ask you for your password. Therefore, if you ever receive an email or any sort of message from the online bookmaker asking to provide your login credentials, immediately contact the customer support via the official website or hotline and explain the situation. Customer support agents will guide you through it and help you protect your personal information from such activity.
We cannot tell you more but use common sense and stay watchful. Being online is all fun and games, but acting carelessly might put you in a very undesirable situation. Always try to keep the information about your betting budget and the payment options you use from any 3rd parties. Do not store your entire bankroll in one place but rather deposit only the amount you need to wager with at the moment. There is no safer place for your money than your own pockets. While keeping track of all of these aspects could be quite time consuming, it will definitely save you a bunch of nerves and funds in the long run.