Sports Betting Guide
Once upon a time or the story of bettor (part 4)
Please, welcome, Kosmo365, one of the best European tipsters in the last decade (nickname was changed due to obvious reasons). Exclusively for us, he agreed to share his road to success story.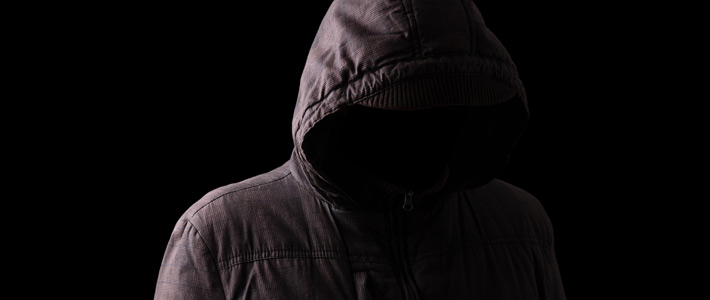 In the first three parts of the interview, which you can find here, here & here our tipster answered some questions regarding the early days of his betting career and common mistakes he made while being a newbie and also about that strategy he uses to get the best results. Please, enjoy the 4th and the last part of the interview.
We ended up talking about your road to success and how much did your hard work pay off. From what I know, you're currently working somewhere not connected with betting. How do you find time to analyze matches? Have you reached that point where you have to look up some betting props on the Internet?
 
Hahaha, I don't know about that. You're right, if you want to regularly win, you must dedicate some time to it. "If there's a will, there's a way." I got so used to it, it gives me tons of fun. The financial part is important, but I still love the feeling, when your bet wins.
 
Okay, so how much time do you dedicate to betting?
 
Currently? Not more than 3-4 hours a day. It's more than enough to find some interesting bets for the week. As I mentioned before, the times when I used to spend hours and hours in front of the computer screen betting on everything possible have gone. Right now, I'm more "quality over quantity" type of guy, and it really works out well.
 
How does your analysis process look like?
 
It depends. There are matches and leagues that I am very familiar with, and for me it would be enough to just quickly check the Internet for some unforeseen events, just to be sure. But usually, I'm cautious with my betting and always look for as much information as possible about a particular event. I talking about injuries, the mindset of each team, match level, different inside conflicts, the schedule before and after the match, matchup history, etc. When I'm looking for H2H history, I'm not interested in the score but rather in various news and articles before the event.
 
Are you saying that you research the information about the 2nd Swedish football league match from a couple of years ago on the Internet?
 
Of course, yes! What's wrong with that? It's enough to have some decent English proficiency, Google Translate, some time and will. I case of betting on that 2nd Swedish league match, I'd know everything about the at least last 5-6 matchups. Most of the tipsters, that I used to be a part of, are limiting themselves to just score checking, thinking they have all the needed information about the event.

Besides the raw numbers and stats, I know that the home team won 3 years ago and at the very end of the match there were two moments where the away team striker barely missed, and the referee did not give a penalty.

I remember I wanted to place an Under 2.5 bet on some Mexican league match. The two teams have only met twice, where the first time it was 1:0 and second - 0:0. It would've seemed like an excellent option! Though, I found that the last match was played on the completely soaked field and the first one ended up with a violence outbreak due to two cancelled home goals by the referee. The match that I wanted to place my bet on finished at 2:2 and I saved myself a lot of money.
 
It seems like on your example it is worth to spend some time to research the match you would like to bet on. You have also mentioned that you are not a fan of positive handicaps. Why is that?
 
I don't know how to explain. I was just never into them. Maybe I'm not brave enough to place a bet on a complete underdog. Supporting someone who's unlikely to win at the Camp Nou or Santiago Bernabeu is not for me! On the other hand, I do acknowledge that this is the easiest way to get big payouts. I know a lot of tipsters who use this technique, and I have nothing against it at all.

Everyone has his/her own way of betting and must stick to it. As I told you before, I am testing a new betting strategy that is based on a large share of voids and little of loses. I still, though, place regular bets, which I can't complain about.
 
What do you think about betting on underdogs and high odds bets?
 
If I see any value in such a bet, then why not? I would like to warn people, that is not that easy, though. Everyone, me, you and even your readers would like to have 5 successful bets with 5.50 (9/2) odds every month and not worry about anything else. The only thing is that these odds are there for a reason. Only in case if you have access to some insider information, which I am sure that 99% of people reading this do not have, a successfully tipping of a 5.00-7.00 (4/1 - 6/1) odds single is possible; otherwise, it's not one of the easiest things to do in this world.

The advice I would like to give younger tipsters is to rather not place bets with odds lower than 1.85-1.90 (17/20 - 9/10). For example, losing two consecutive bets, placing singles with 1.70 (7/10) odds & flat stake, you'll have to win the next three in a row to only even your balance. Odds close to 2.00 (1/1) are only a bit riskier but on the other side will give you profit even with a lower success rate.
 
Okay, I think we're almost done here, right? On behalf of all our readers, I would like to thank you for giving us this valuable advice. Let's hope everyone can take something useful out of it to make their betting more successful.
 
I really hope so! That was the only reason why I came here. If even only one person reading this would avoid the mistakes I made, I would be more than happy that I helped somebody to not to put themselves through such things. What do you think? It wasn't very boring, huh?
 
Probably not, but let's just break it down to smaller parts… I wish you nothing but luck in your betting adventures and hope you will only have success down the road. Thanks again for the interview.
 
It was nice talking to you as well. Don't forget about the bill, though.
 
Yeah. Don't worry. We'll take care of it!
In case you missed it you can read the whole interview here: