Sports Betting Guide
Once upon a time or the story of bettor
Please, welcome, Kosmo365, one of the best European tipsters in the last decade (nickname was changed due to obvious reasons). Exclusively for us, he agreed to share his road to success story.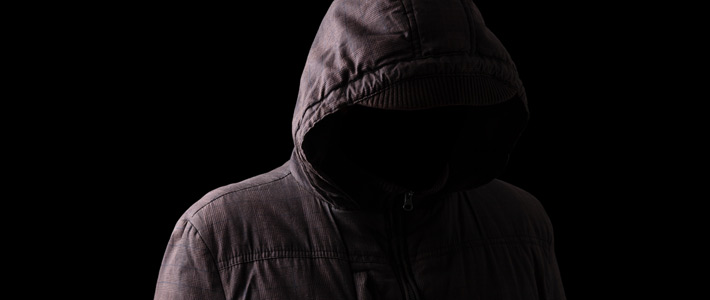 It wasn't that easy, but nobody was expecting it to be so. First things first, we had to find his contact and how we did it will be taken with us to the grave. Then we must have arranged the meeting, which he only agreed to on two simple terms. He wanted to share his experiences & knowledge with youngsters and keep his identity secret. He said, if that interview can help at least one person not to make the same mistakes he did, he would be more than satisfied. Please, welcome, Kosmo365, one of the best European tipsters in the last decade (nickname was changed due to obvious reasons).
You mentioned during the call that you agree to our interview only to warn other tipsters of dangerous consequences coming from a constant betting. To be honest, I was shocked. We decided to meet in a fancy restaurant, you pulled up in a quite nice car, and your outlook tells me that you are doing pretty well. So, could you please, explain where such intentions are coming from?
 
Just because it looks like it, doesn't mean it has been that way all the time. First steps were the hardest and only I know what it takes to make it where I am right now. Speaking about restaurant, it was you who kept calling and invited me here, so the bill is on you this time.
 
Okay, no problem. Coming back to your story, let's start from the beginning. Where and when you made your first bet?
 
I remember that day, as it was yesterday, even though it was a good amount of years ago. I was in high school at the moment, and me and my friends decided to stop by a bookmaker office. It was in the early days of bookmaking in the Czech Republic, but I remembered that office for the rest of my life.
 
Oh really? What was so special about it?
 
I can't really tell. As a teenager, I was really into just sports, and the closest decent club was around 200-300 km away. That meant the only connection with it was only through TV and… teletext!
 
Oh, teletext. Kids nowadays don't know anything about it!
 
Exactly. It was the primary source of information about scores, standings, injuries, etc. Something like Flashscore, Soccerway and Blogabet altogether.
 
Coming back to your first bookmaker experience…
 
Oh yeah, so we walked in, and there were all the different tables with scores, stats, odds & 2 or 3 old TVs that constantly been running some hopeless tennis or snooker recaps. Nobody, at that time, had Canal+, not even sure if we knew about it back then. Anyways, I fell in love with it that very moment.
 
What about your first bet?
 
Martina Hingis, who was the best at that time, got the victory. Can't remember who she played against but I bet some spare change and after the tax got myself a handful or two of coins. I was thinking I hit the jackpot.
 
Wow...
 
It sounds funny right now, but back then that's how I felt. I thought that with my knowledge of betting, I can easily guess the winner in any event. Something that I could do with my eyes shut. Betting on Real, Barcelona, Juventus, good back then - Milan, Parma, Newcastle and Werder Brema was multiplying my pocket money! It was such a piece of cake.
 
Not to doubt your abilities, but something tells me that you didn't make anything big, am I right?
 
Yes, you are! After the first couple of wins, everything started falling apart. Soon enough, I entered a losing streak and believe me or not, sometimes I was barely guessing a game right.
 
Are you kidding? Unbelievable!
 
It happened to you as well, huh?
 
Once or twice…
 
See. Don't forget the fact that there wasn't too much of the Internet back then. Nobody was even thinking to learn something about betting - how it works, ins & outs, tips, etc. People, back then, felt like betting is something not serious, something that helps you go through the day, nothing more. I don't know, maybe it was just me.
 
Do you think somebody was taking it seriously?
 
Maybe someone was. Me and all my friends always sucked at it. Thank God, we didn't have a lot to spend, again, we usually bet some spare change from the back pocket. Let's assume, you play around a dozen slips a month betting some change on them. How much would you lose? Not too much, considering the fact that sometimes you would guess right.
 
Did you bet only on football?
 
Come on! I was betting on everything: football, tennis, volleyball, basketball, baseball…
 
Baseball?
 
Of course! The friend of mine had a friend whose buddy was in college in the States and told us that he knew MLB like the back of his hand.
 
Okay, was he good?
 
Oh God, he was terrible, he was guessing, maybe, like 2 tips right once in a while. My baseball adventure was over before it even started.
 
So, I see that you haven't put any effort into analyzing the events you've been betting on, it was rather a matter of luck.
 
It kind of was like that. If you have ever been to a bookmaker office then you would know that everyone out there knows better, everyone has some first-hand information about the tip that cannot loose. Usually, someone like that is always under the spotlight. So, everyone was making the same bets over and over. It was hard to pass on a tip that someone's uncle said is going to win.
 
I see what you mean. It's like that even now - elders are always betting on Milan because it is Milan!
 
Yeah, thanks to God they're not betting on Van Basten goal or…
 
Hahahahahaha, exactly!
 
Told you. Keep in mind, there was no Internet, tipping websites or any other help back then. You knew only what you have read in sports newspapers and the above-mentioned teletext. Oh, and whatever you heard at the bookmaker office…  
 
That was terrible.
 
In fact, it was. Thankfully, as I already said, we didn't have much to spend on it.
 
So when did you start winning?
 
Relax. You have to lose some before you start winning. I took quite a long break, haven't played almost throughout my whole studies. I wasn't really into it that much for some reason.
 
Did you study maths or something similar?
 
I see what you are trying to ask, but no. My studies had nothing to do with maths, statistics or probability theory. I'd like to keep my field of studies to myself as it has no impact on what I do now.
 
Got it, no problem. So how come you found your way back to betting?
 
Just like in all the life-changing moments, it was a matter of a chance. I was hanging out with my friend. We've been watching some Europa League match, and he was in his laptop all the time. It appeared that he had an account on one of the online bookmaker sites and was constantly live betting. A moment later, I also had an account on the same website, and by the end of the game, I was a couple of hundreds down.
 
You had a good time, huh?
 
Yeah, you know how it goes. Match, beer, small talk. When I woke up the next morning and checked my bank account, I was devastated.
 
Really?
 
Something like that. When you gamble and win, you usually win gradually, step by step, but when you lose, your money disappears right away.
 
Something like snowball effect…
 
Exactly, man, right on the spot. The snowball effect! Losing comes after losing, and it's hard to stop such a thing. When you lose 100, next moment, you are already betting 200, because you have that feeling. When you lose 200, next time you bet 500 and so on. There must be something to stop you from going down that road.
 
Did you have something like that?
 
Of course, I believe that every decent tipster, who youngsters believe to be at the top of the game, had something like that. It is something like riding a bike. You must fall hard a couple of times and bust your knees in order to know how to ride.