Sports Betting Guide
How to outplay the bookmaker - part 2
Some time ago we published a special sports betting guide called «How to beat a bookie? Secrets of the world's best punters». The article received very positive feedback in the comments where you praised it and asked for another part of this series. Here you go, hope this one will only make your betting even more efficient & easy.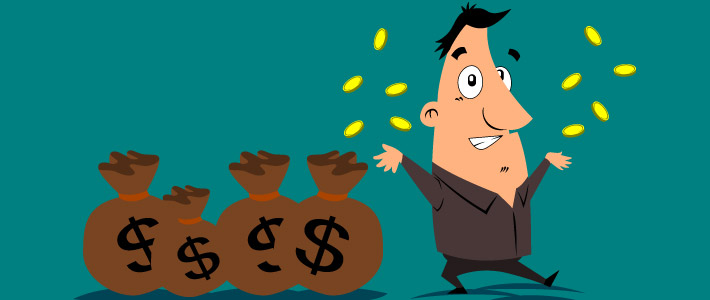 Quality, not quantity!
We have already discussed the general rules you have to follow when placing bets at the particular online betting service in our previous sports betting guide. If you have not had a chance to read it yet, click here to catch up with the rest of the community. Make sure to check it out to have comprehensive knowledge about the skillset & character features each successful punter must possess.
Coming back to today's topic, we would like to talk more about one of the most important features a successful punter must have no matter what - patience.
You might've heard this one saying by the English philosopher Francis Bacon: «Opportunity makes a thief». Obviously, we are not telling you to steal anything or trying to talk you into committing any sort of crime. We are only trying to show you that in order to achieve long-term success in sports betting, you need to have a lot of patience, otherwise, mistakes will follow. After all, how many times you have already witnessed things turning out badly because of simply being impatient.
This is exactly the reason why we have told you not to place dozens of bets every day but rather stick to a couple of well-thought-through wagers per month. Remember about conducting a short research and always look for value when trying to place a bet. This is your only chance to stay profitable in the long run. These bookmakers' mistakes might be rare, however, that is your only chance to «steal», especially when you have some luck and, most importantly, patience.
Free bets, special offers & promotions
When it comes to these rewards, it is hard to find a punter who does not like them. Bonuses and promotions became an essential part of online bookmaker & online betting experience in general. It is hard to find a solid online betting operator without a decent promotional offer in place nowadays. Such bookmakers simply would not stand a chance against the competition.
On the other hand, punters are always happy when they get something for free, especially when it is a generous welcome bonus or a hefty free bet for the Premier League or the NBA. These bonuses not only satisfy punters but also help them increase & protect their betting budgets.
Sometimes, however, bookmakers are giving away another type of a «bonus» completely for free and moreover without even knowing about it. Any ideas? We are obviously talking about nothing else but the mistakes made by the oddsmakers hired by the online bookmakers. These people are responsible for analysing the data and setting up the odds for a particular event, however, they are also people and sometimes make mistakes. Generally speaking, it is the punters' main task to evaluate the risk in accordance with the probability & likelihood of the event occurring and comparing it with the odds offered by the bookmakers, in order to find the value. This approach offers far more significant rewards than any free bet possibly can. Keep in mind, it is usually not a big of a mistake, the difference between the real value and the odds in such cases is barely a couple of percent. However, imagine if, let's say, a hundred bettors exploit it and win, the bookmaker will lose quite a fortune. Moreover, if the punters find a couple of such value bets and properly take advantage of them, they are basically getting free money without much of a risk. The key to beating the bookmaker in such situations is obviously patience & cold head. You also have to stay aware & keep the upper hand, for situations like this to come your way in order to achieve long-term profits.
UEFA Women's Champions League example
Just to show you what we mean on the real-life example, we would like to use the UEFA Women's Champions League case from a couple of years ago. Back in a day, we spotted a very interesting situation with the odds for a football match between Olympique Lyon (one of the best female football clubs in the world) and BIIK Shymkent. During the first-leg game in Khazakstan, the French side showed no mercy and dominated the match from the very first second, securing a 7:0 win. This is where the interesting part starts. Imagine our reaction when we found out that one of the top online bookmakers priced up the Both To Score «NO» option at 2.25 (5/4) for the second-leg matchup. Luckily for the bookmaker, the offer was available online only for several minutes before they found out what a terrible mistake it was. Those who were fast enough to notice such a mistake probably made decent profits.
Just for the record, before we move on. The French side was so dominant that it only allowed their opponents to cross the half once and barely attempt only one shot, which was not much of a threat to the French club's goalkeeper. If you do not believe this, please take a look at the statistics down below.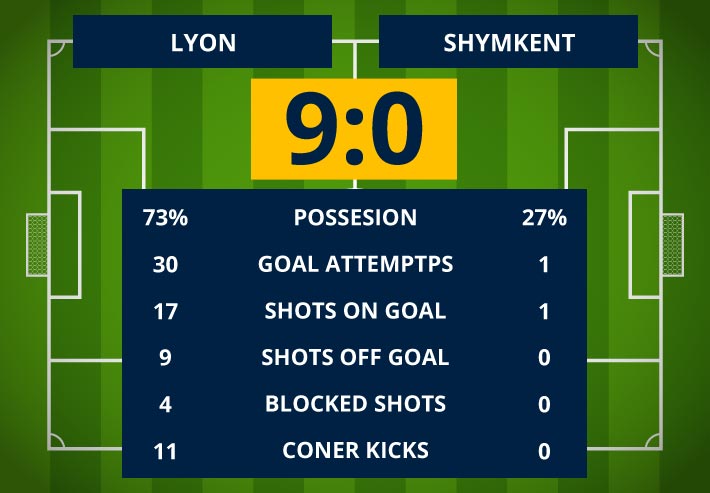 Value - the key to success in sports betting
The above-mentioned example is just one of many that prove bookmakers do make mistakes. What is more, bookies make dozens of them every week. There is a direct correlation between the richness of the sports betting offer the bookmaker has, its number of offered markets, events & betting options. The more of those there are, the higher is the chance of finding such a mistake. Keep in mind, not every mistake like this results in such a spectacular flip. Sometimes the difference is really tiny, however, still worth taking advantage of.
Just before we wrap up this sports betting guide, let's take a look at some of the most interesting mistakes we've managed to come across over these years:
UEFA Youth Champions League matchup between Legia Warsaw U19 and Ajax U19 was a great example of an underdog facing one of the strongest youth football clubs in the world. The opening odds for the Ajax victory were set around 2.50 (3/2) by the majority of the top online bookmakers. If you are still feeling confused, Ajax U19 is one of the best teams in the world. The price for the favourite only dropped to a more reasonable 1.44 (11/25) only after a couple of hours after market opening. This time the difference was really stunning - almost 74%!!! The Dutch side easily secured the win beating Legia 4:1. Just imagine how much you could've easily won…
Next up, we have another Champions League matchup between Feyenoord Rotterdam and Manchester City. This was the first group stage matchup of the tournament and, therefore, bookmakers were probably not well informed about the teams, offering the odds of 1.70 (7/10) for The Citizens' victory. Obviously, bookies noticed such a mistake and moved their prices for the English side's victory to 1.25 (1/4). The final score was Man City 4 - 0 Feyenoord Rotterdam.
It seems that such bookmakers' mistakes are more common when it comes to the Women's UEFA Champions League and especially Olympique Lyon. The French club was once again playing against the much weaker opponent. This time it was a Polish side called Medic Konin. Nobody had doubts that Lyon was an odds-on favourite of this fixture, however, the opening odds for the traditional Asian Handicap option were set at 1.75 (3/4). Later on, the bookmaker noticed the mistake and moved its odds to 1.38 (19/50). The game finished in the complete annihilation of the underdog with the 9:0 on the scoreboard.
Last but not least, another Women's UEFA Champions League match, this time a real cracker between Atletico Madrid and Wolfsburg. It was really difficult to predict the number of goals before the match and bookies offered quite a high goal line for the fixture. For example, the initial Over 8.5 goals option was priced at 67.00 (66/1), only to drop down to 41.00 (40/1) right after the kickoff. The German side once again proved the bookmakers struggling to set accurate odds for the female football competition, winning the match 12:2!!!
Just to sum up, we hope this betting guide gave you enough evidence that cold head, patience & a bit of luck are essential when it comes to online sports betting. However, do not forget about one very important aspect besides the above-mentioned ones - you are never betting against a particular team or player, but rather against the odds offered by the online bookmaker! Keep that in mind and come back for more useful sports betting guides!