Sports Betting Guide
Why do bookmakers offer bonuses?
Every one of us likes to take part in promotions offered by top online bookmakers. Have you ever thought about why do bookmakers give away money left and right? What is behind that? Let's find out together!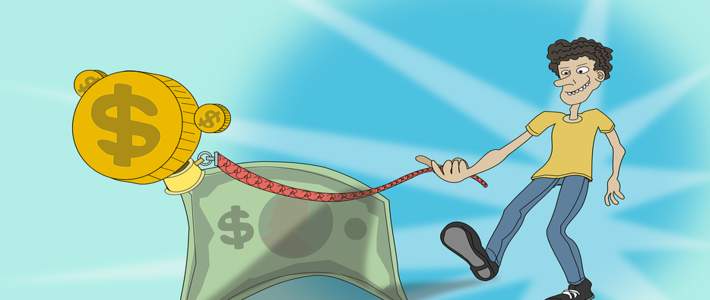 Are the freebets actually free?
Bonuses and promotions are the most efficient way for bookmakers to attract new clients and keep old ones longer. Various bookmakers lure clients with a generous welcome bonus first and then every once in a while deposit some money on their accounts, in the form of freebets or other bonuses, to keep them engaged.
However, as you all might already know, nothing costs more than something that's free. Why do bookmakers keep supplying you with the extra money? Maybe because they are just too nice or perhaps too generous? Let us be honest with you - neither!
Top online bookmakers are not charity institutions, their every action is aimed to fish out as much money from your pockets as possible! Bonuses themselves serve as a way to encourage you to register and then to keep you betting for as long as possible (something like free drinks in casinos).
Terms & conditions, rollovers and other traps that are awaiting bonus lovers
That's right. Bookmaking companies always come up with some promotions for their clients. However, most of those (not all) are designed in a way to eliminate or in the worst case, minimize losses. Therefore, every experienced tipster goes through every promotions' Terms & Conditions from A to Z, especially through the sections written in the tiniest font.
From the bookmakers' viewpoint, the best case is when tipsters lose the gifted money trying to fulfil the requirements. That is exactly why something like rollover exists. Something that makes you spend your bonus. We are not saying that it is impossible to do and that most of you are not going to make it, but for sure, it will be tricky.
How to be prepared for it? It's easier than you expect. It would be enough to, at first, research the trustworthiness of a particular bookmaker online before registering on its website. Then, you have to be really aware of the terms & conditions of a specific promotion. You have to pay attention more to how you are going to get your money rather than how much.