Betting News
Sportsbook Betsson took Betsafe over!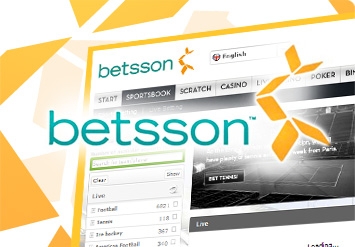 The shocking news came to the fans of online operator Betsafe. Quite unexpectedly, this well-known online bookmaker merged with one of the largest Scandinavian online betting operators - Betsson.
Will the newly created company win the hearts of European players?
Why is this news so surprising? Because apart from the fact that Betsafe has been operating on the market only for the last 5 years (2006) it has managed to win the sympathy of many European players, including the English ones. The revenues of this betting company were regularly growing. According to the recent reports this year the company boasted a turnover growth of 12% between April 30 2010 and May 1, 2011 and net profit amounted to €33 million! The cost of Betsson-Betsafe transaction is estimated at €60 million. Representatives of the Betsson bookmaker said that the new policy has the objective to improve the quality of services and the principles of activity especially in the Scandinavian market, where both companies are working quite successfully. We want to reassure all the users of Betsafe that the website will operate without any change. The aim of the new merger according to Pontus Lindwal, the CEO of Betsson, is the dominant position of sports betting in the European market.