Betting News
Who is going to be this year's Christmas Number 1? Check out who has the odds on their side.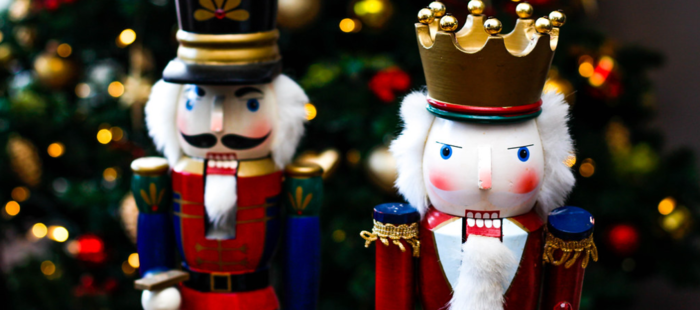 The United Kingdom is not only famous for its football tradition but also for its love for music. With hundreds of charts rating the best songs and albums, only one of them stands out the most. Check out who top online bookmakers back up this year.
The chart that started its history back in 1952 is considered to be one of the most prestigious in the UK, especially its Christmas week.
It gathers the attention of not only music fans but bettors as well. Many music artists are dreaming about at least being featured on such a list, not mentioning the desire of securing the number one spot.
LadBaby's "We Built This City" song was named the number Christmas gig of 2018, while Ed Sheeran managed to climb on top of the listing in 2017 with his song "Perfect". Among others who saw themselves at number one are such big names like Spice Girls, Pink Floyd, Whitney Houston, the Beatles and Elvis Presley.
One of the top online bookmakers Ladbrokes is already offering its odds on whoever is going to land at number one this year's holiday season. According to the bookie, Robbie Williams has the most chances of hitting the top shelf. However, such popular artists like Adele and Ed Sheeran are behind the Celebrity X Factor Winner, which currently is the second favourite.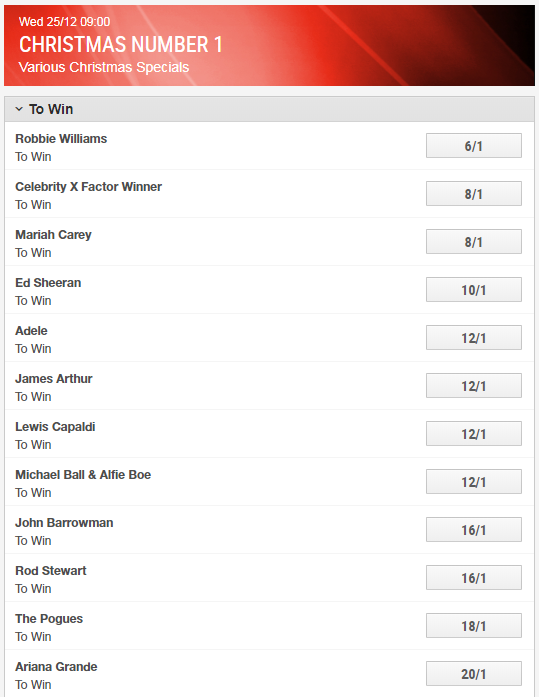 With quite some time left on the clock, who is your early pick? Should we expect Ed Sheeran to surprise us with an exclusive Christmas piece or maybe Adele will come up with another Hello-like song. Stay tuned to find out more.
Newbie tipster's dilemma - How to choose the online bookmaker?