Betting News
What is the best car of the year? Find out what bookies have to say.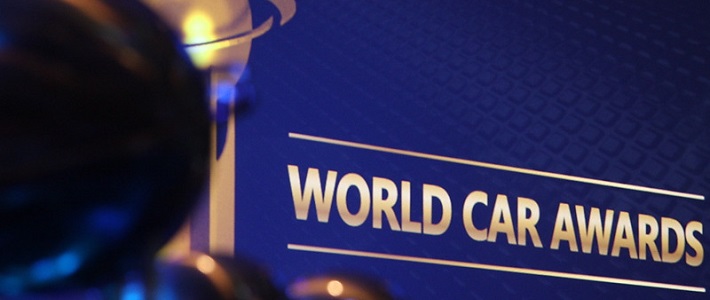 Do you like cars and betting? Thanks to one of the top online bookmakers you can do both at once. Place your special wagers on the top-class vehicles battling for the Car of the Year Award? Check out the odds.
The annual World Car Awards were supposed to take place during the 2020 New York International Auto Show but were postponed due to obvious reasons. The organizers decided to carry out the even in a slightly different fashion this time and top online bookmakers were not able to stay away out of it.
One of the leading online betting operators is currently offering markets for each of the five nominations like Design of the Year, Car of the Year, Luxury Car, Performance Car & Urban Car. Let's take a look.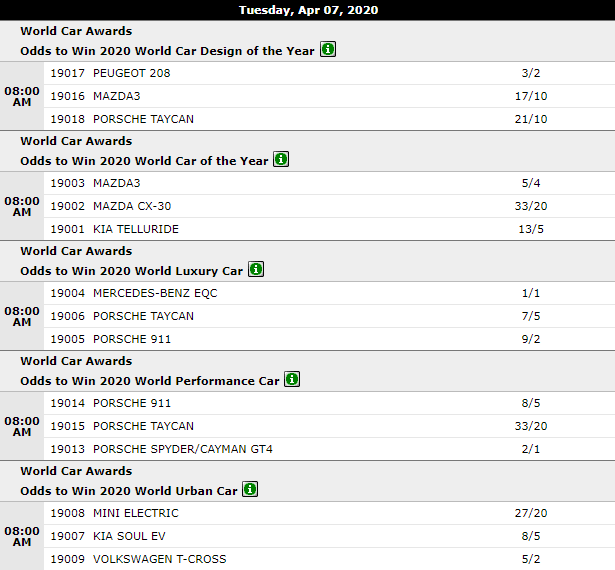 Let's quickly go over all of them one by one. As for the design, Porsche Taycan should be the one to go with but is rather doubtful to receive the award due to being nominated in three other categories. While the market favours Peugeot 208 to take the award, many experts are reportedly leaning towards the reinvented Mazda3.
As for the main award, the Car of the Year market sees two Mazda models and Kia Telluride. We would personally pick Kia as a dark horse of this race but this new Mazda is looking just darn good. 
Save the best for the last, as they say. So, the Luxury and Performance Cars markets are both dominated by Porsche. However, we have a new Mercedes-Benz EQC leaving the luxury market with equal odds. It is hard to disagree with the fact that Mercedes is more associated with luxury than Porsche. 
On the other hand, Porsche is definitely more about performance. Just to settle this right now, how many times have you seen Porsche in your favourite racing video game and how many times have Porsche been featured in a rap video?
The last but not least is the Urban Car of the Year. Eh, someone might say, but let's be honest who picks the most expensive Mercedes to go grocery shopping on a Thursday afternoon? As for the market, the bookmaker favours electric cars to receive the award picking the more practical Kia Soul EV over Mini EV and Volkswagen T-Cross.
Let us know what do you think in the comment section below.