Betting News
Spanish upsets. How much could you've won betting on the Copa del Rey underdogs?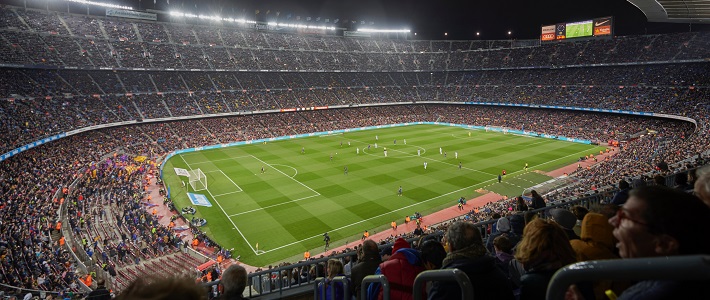 The last matchup of the Spanish Copa del Rey just finished, and it's finally time to see how much bettors upset the bookies? Check out these jaw-dropping numbers.
If someone would ever tell you that Real Sociedad, Athletic Bilbao, Granada and Mirandes will be Copa del Rey semi-finalists, you probably wouldn't believe it. Well, this is exactly what happened this year. 
To start off, the final four were one of the longest Copa del Rey shots back in December. Top online bookmakers were offering the following prices: Real Sociedad - 67.00 (66/1), Athletic Bilbao - 26.00 (25/1), Granada - 151.00 (150/1) and Mirandes - 2001.00 (2000/1).
The time goes by, and now these same football clubs are quite contenders. Bookmaker BetVictor offers the best price for Real Sociedad - 2.25 (5/4) and Athletic Bilbao - 2.88 (15/8). The best prices for Granada and Mirandes can be found at Betfair - 6.50 (11/2) & Betfred - 21.00 (20/1), respectively.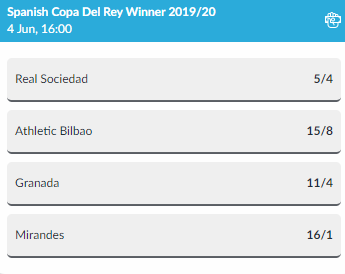 All of this became possible after a 3.40 (12/5) underdog Granada defeated a 2.25 (5/4) Valencia, followed by Segunda Division 4.60 (18/5) underdog Mirandes victory over a 1.75 (3/4) Villareal (odds taken from Bwin). The wave of upsets continued with Real Madrid's loss to Real Sociedad, which had the odds of 6.00 (5/1) at Unibet. The final piece of this "streak" was Barcelona's 93rd-minute own goal that let a 4.33 (333/100) underdog - Athletic Bilbao advance to the semi-final stage (odds taken from William Hill).
Enough of these odds. What we are all interested in the most is how much could bettors have won betting on these underdogs? Well, the best possible odds for a 4-fold accumulator backing the aforementioned selections were 444.00 (443/1), while the worst price was seen at 337.00 (336/1). Just for the record, the difference between the best and the worst price was around a thousand pounds off a £10 stake. You can do the rest of the math.
Have you backed any of these underdogs? Who you think has the best shot at a Copa del Rey title this year? Let us know down in the comments below.