Sports Betting Guide
How to bet with Ethereum in 2020?
Cryptocurrencies are slowly but surely taking over the world. Thousands of people are opting-in for cryptos each month or so. These digital assets became so popular that it was only a matter of when they will reach the gambling industry. You can see more and more bookmakers starting to accept cryptocurrencies like Bitcoin and Ethereum more often. So, what is waiting for us with the changes and challenges that these currencies bring?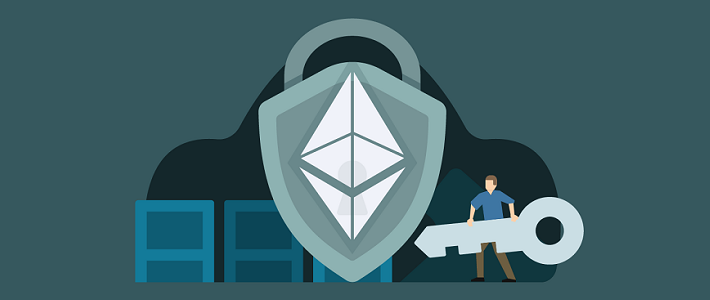 Cryptocurrencies...what are they? How did they come about, and most importantly, how did they make it to the gambling industry? There are too many questions to answer at once. However, we would try to bring light to the majority of related topics in this cryptocurrency betting guide.
First of all, you have to open an account to start betting. The traditional process looks more or less the following way:
Register an account
Make a deposit
Place a bet
This is a very simplified process, however, it shows you the basic structure of it. In between the steps, you usually can get a welcome or deposit bonus, etc. The most important part of the registration process is providing your personal ID information. For traditional bookies, this might take you some time as you have to send all scanned copies of your ID's and wait for their approval. When it comes to cryptocurrencies, the process looks rather more simple, yet, similar. The key difference here that crypto bookies do not ask you for any personal ID information expect your date of birth, well and an email.
More and more punters are opting-in for cryptos as they offer a bunch of perks like anonymity, almost instant payments and quick registration process. An important thing here is to choose a reliable and trustworthy crypto-bookmaker or at least the one that offers cryptocurrencies as one of its payment methods. Since it's a nice and still developing industry, it is hard to tell the difference between the legit and the fake bookie. You can visit our "online bookmakers" section to find all the top online betting operators.
Let's say you're past the registration process. Now you have to make your first deposit. How to do it, though? Well, it is easies then you might think. First of all, you would need an online cryptocurrency wallet that supports Ethereum. Then, you have to write down your unique Ethreum wallet address, and only then transfer your money. Please, pay close attention to the correctness of the address you write down because, in case of the wrongly written one, your assets will be forever lost. According to the official Ethereum gambling guidelines, such a transaction should not take more than 10 minutes to go through. Moreover, you should be able to start betting right away.
Another important thing is bonuses and promotions. Just like in the case of traditional currencies, many top online bookmakers, including only crypto ones, are quite often offering its clients welcome bonuses. So, make sure you go to the bonus section of the chosen bookmaker to claim your bonus. We suggest checking such promotions even before the registration, in order to pick what suits you best.
The whole process of betting with Ethereum and any other cryptocurrency looks the same even compared to the traditional currency betting.
There is nothing much to say about how to place a bet with Ethereum. All you do is just find the market you like, select which option you want to back, choose your stake and click a button for your bet to be placed. Nothing complicated, right?
When it comes to withdrawals, you have to pay lots of attention just like when you made deposits. Make sure you provide your bookmaker with the correct Ethereum wallet address and select the amount you want to transfer. Again, please pay really close attention to what you type in. If you make a mistake, your money will go somewhere else, and there would be no way to get it back.
We hope that his short article answered at least some of your questions regarding betting with Ethereum. If you still have any question, you can ask them down in the comment below or contact us directly.