Betting News
How many goals are scored after free kicks?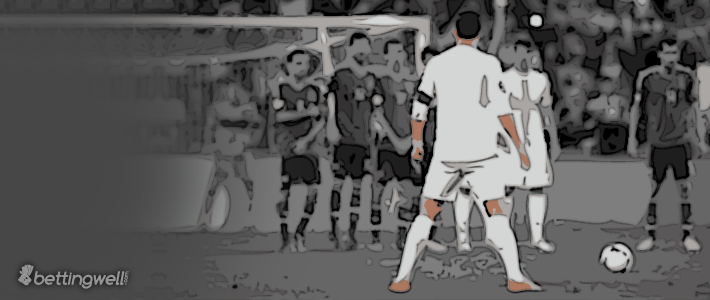 Any punter who bets on football surely knows, that in order to place a successful bet, you need to consider any, even the most insignificant, details. In this article we will analyse the statistics of the free kicks as well as we will find out how often footballers score goals after these set pieces.
The importance of free kicks in football betting.
Without the amazing free kicks executed by Michel Platini, the national team of France would not have won the European Championship in 1984, which by the way, they hosted. If it was not for Ronald Koeman's powerful free kick shot in the extra time of the 1992 European Cup Final played on Wembley, Johan Cruyff's Barcelona would have claimed the trophy. Same goes for David Beckham's perfectly bended free kick in the extra time of the match with Greece that gave England the qualification to the 2002 World Cup. If it was not for that goal, he probably would not consider his national team career successful as he got a red card in the previous World Cup and was heavily criticised at that time.
Full article can be found here.