Bayern comes in short in the season debut. Bookmakers are surprised.
author: andrew submitted:
19 August 2019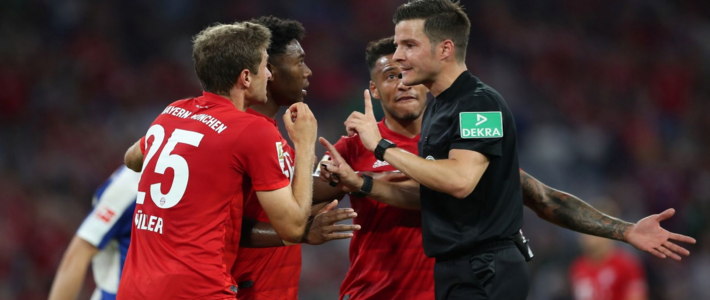 The new Bundesliga season kicked off with a Friday's matchup between Bayern Munich and Hertha Berlin. Shockingly for all, the match finished at 2:2, and tipsters who bet on such a score broke a bank.
There was only one favourite before the match. Bayern was supposed to have a smooth start of the season, and the only question there was, how many goals would Bavarians score. Why would people think otherwise? Well, Hertha fell to Bayern in 11 out of 12 visits to Munich. The same scenario was expected once again.
In the meanwhile, Berlin showed up well-prepared and proved itself to be a worthy contender, bringing home one point. We are, though, interested in how much it was possible to win betting on such an outcome. Let's find out.
The influence of the ball possession on the result of the match
Betfred was offering just 1.14 (7/50) on Bayern's victory, the draw was priced at 8.50 (15/2) by William Hill, and Betfair was offering no more, no less but the odds of 19.00 (18/1) on Hertha's victory.
Considerably bigger winnings were waiting for punters, who decided to bet on the away team lead before the half and the tie at the end of the match or the Correct Score 2:2. Oddsmakers from BetVictor priced both options at 31.00 (30/1).
photo. sport.tvp.pl