Sports Betting Guide
Seven unbelievable wins in betting. Number 6 will knock your socks off!
Bookmaker business is not just adrenaline and emotions but also a tasty piece of cake. Take a look at the highest and the most outrageous scores in the history of bookmaking.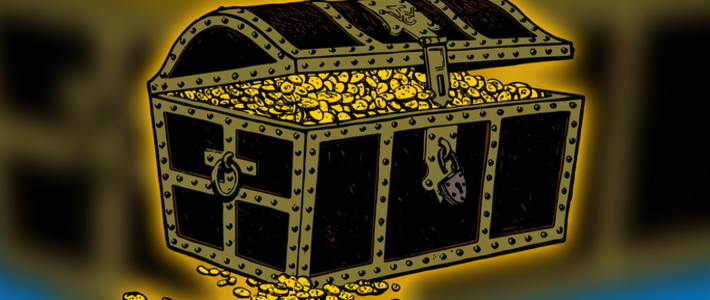 Introduction
Do the biggest wins in the history of betting belong to professional punters? No! Those bettors are not letting emotions to take over, and madness & recklessness is not something they are familiar with. They are not willing to earn too much but rather on a regular basis and "every little bit helps" saying is proved on their very own example.
As history states, the record-breaking payouts are usually coming from either complete mad-heads, who lost any common sense when reaching after the wallet, or just total amateurs, who somehow found themselves around bookmaker.
Crazy tipster bets on Mali's 4 goals in 11 minutes… and bingo!
Year 2011, Africa Cup of Nations. The match between Angola and Mali hits 79th minute. Angola has a solid 4:0 lead and its hot-headed fans are celebrating an easy victory on the stands. Nobody, for sure, expects another outcome rather than Angola's blowout victory. A different look at the events happening had the up-to-this-day-unknown mad-head tipster. Decides to put a £5 bet on Mali's comeback!
What do you think? Of course, Mali puts the ball in the net on 79th, 88th, 93rd and 94th minutes which becomes one of the most outstanding comebacks in soccer history and our madman takes no more, no less but £5,000!!!
Gambler gets himself an excellent birthday present
Year 2008, Yorkshire, England. On the day of his 60th birthday Fred Craggs puts up a bet on horse racing, but that is not a usual one. Oh no! He bets barely 60 pennies since he is not into sports and horse racing in particular in the following way:
I criteria - the biggest odds
II criteria - horse name means big score
He gets the slip which has eight horses, and among their names, there is A Dream Come True & Isn't That Lucky! Long story short, after all the races are done the way he predicted them, by investing just 50 pennies he beats the bookmaker for the prize of million pounds! Sort of hard to top such a present, huh..?
Grandpa breaks the bank with the help of his grandson
Year 2013, Wales. Barely after his grandson made his first steps, Peter Edwards was dead sure, that sooner or later the young Harry Wilson will debut on the national team roster. Too confident, Peter decided to pay a visit to a local bookmaker and asked what odds would he give to such a possibility. Completely caught off guard bookmaker throws a 2501.00 (2500/1) out of nowhere and accepts the bet, most probably forgetting about it right away.
Soon enough, the 15th of October, 2013 has come, and the match during the elimination stage of the FIFA World Cup in Brazil between Wales and Belgium took place. At the end of the game, the barely walking Hal Robson Kanu was subbed for, at that moment 16 years and 208 days old, the youngest player ever on the Wales national team - Harry Wilson! Besides the fact that pops was about to jump out of his seat, he sprinted to the above-mentioned bookie to remind him of the bet he put 16 years ago! Helpless, a shocked bookmaker was forced to give a man his £125,000!
How a plumber became a millionaire in a matter of seconds
One of the most significant returns ever known to the history of bookmaking took place in Great Britain, 2011. In-between his professional duties, plumber Steve Whiteley found a window to visit a local bookmaker, where he put a £2 bet with six different events in horse racing. Does not seem like something special, right?
Just take a minute and check out the winning odds for the following horses:
Semicolon - 3.00 (2/1)
Black Phantom - 13.00 (12/1)
Ammunition - 17.00 (16/1)
Mr. Bennet - 17.00 (16/1)
Lundy Sky - 6.00 (5/1)
Lupita - 13.00 (12/1)
As you might have already figured out, all of his choices were correct, and bookmaker had to pay him £1,450,000, which is up to this day one of the record-breaking scores in the history of bookmaking.
Occupation? Bookmaker slayer!
Year 2001, Staffordshire, England. When the lady in the office asked Mick Gibbs about his current occupation, he honestly answered - roofer. He might have as well genuinely told her that he professionally drives bookie owners crazy.
Was he good at live betting? Not at all. Was he maybe just putting a couple of singles on the most popular markets here and there? Come on!!! Mick Gibbs was known to be the best in creating the phenomenal roll-up slips. He got his first huge score in 1999 by guessing a dozen of events correctly. That day the slip worth of £2,50 brought him a £157,000 return!
That is nothing comparing to what he did almost two years later.
In 2001 he put a spare 30 pennies on acca slip and guessed right the winner of 15 different matches all around Europe, which summed up the odds at… 1.666.666 (67/100). First 14 faceoffs went by with the breeze, but the nerves traditionally started kicking in on the last selection on the slip.
The Champions League Grand Finale will always be remembered by Gibbs, who picked Bayern over Valencia. Did not matter if after just 90 minutes or the whole penalty shootout series but Germans needed to take the Champions Trophy home. To be a well-deserved piece of cake penalty shootout had to tingle some nerves. Nevertheless, luckily for Mick Bayern goalkeeper Oliver Kahn made a huge safe denying Mauricio Pellegrino's shot, which decided the outcome of the whole Championship battle. Right away Kahn was drowning in teammate hugs, as well as Gibbs in the amount of money he won. With a funny investment of just 30 pennies, his return was as much as £500,000!
Liverpool fan dreamed his way to a fortune
Year 2006, Liverpool, England. During the week 3 of the FA Cup match, The Reds visited Luton Town. The game was really intense, and just a couple of minutes before the final whistle Liverpool was leading 4:3. As expected, the home team made a push to siege The Reds goal utilizing its every player on the field. Unfortunately, it did not pay off that time. Liverpool players gained control over the ball, and Xabi Alonso scored the goal from the own half of the field.
Everything would have been fine after that brilliant goal by Alonso if not the Adrian Howard's story. Somewhere around a year before it happened, one die-hard Liverpool fan had a dream, where Xabi Alonso scores from the opposite side of the field!!! Howard immediately found himself at the local bookmaker and bet £200 on such an instance and in a couple of months of waiting, the dream came true and happy tipster checked bookmaker for £25,000.
Baseball fan's double surprise
Year 2011, St. Louis, USA. One of the worst nightmares that is lurking on sport tipsters is betting on their favourite clubs victory. Most of the tipsters are also big sports fans who go hard for local clubs. This creates a misconnection between common sense and objectiveness when it comes to betting on your local club matches. An anonymous St.Louis Cardinals fan had one of those once in a blue moon experiences.
Despite the fact that his beloved team has not won a single game in a long time, he put a $250 bet on its victory in the World Series with the odds of 500.00 (499/1) and after a short losing streak he made the following $125 bet but this time with the odds of 999.00 (998/1).
Soon enough, Cardinals started beating team after team and by the end of the regular season got themselves an MLB trophy which was an absolute dream come true moment. The crazy tipster was losing his mind when his beloved club brought the victory home, winning him $375,000 from the bookmaker.