Sports Betting Guide
Most hilarious sports you can place a wager on
Football, basketball, tennis - if these sports are getting boring for you, we have you covered. Traditional sports might be too basic for some bettors, but what about more exotic and rather odd markets. Today we would like to outline some of the bizarre things you can wager on.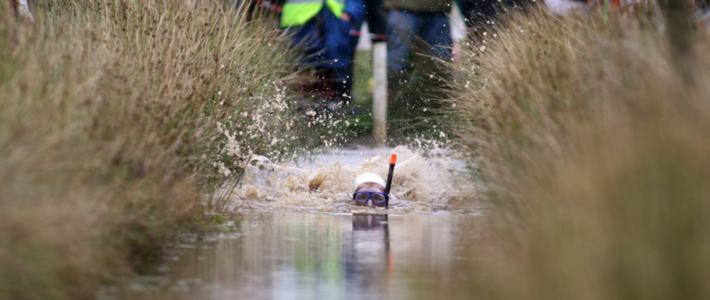 Betting on sports is undisputedly the most popular way to place a wager. However, political and various entertainment markets are gaining more and more popularity among bettors, especially casual ones. The desire for something new keeps pushing bookmakers around the world to come up with something new to satisfy always-hungry clients.
Just like football betting or wagering on political events, markets like arm wrestling or floorball find their fans. Yes, you read it right, floorball! The demand for these type of events is greater than you would suspect. Let's take a look at some of the most hilarious events you can place a wager on.
Arm Wrestling
First on your weird betting markets is arm wrestling. At first, it seems like a not very dynamic and fascinating sport. Well, it has enough to offer. The first-ever major outbreak of arm wrestling betting was connected with a charity tournament in Las Vegas. Many NFL players were taking part in it, which attracted tons of media attention. Everyone wanted to see these guys clashing against each other in face-to-face battles. All the money raised went to charity. Unfortunately, the league got upset because lots of money flew past it, money that was wagered on such an event.
It stirred up quite an unpleased situation, resulting in fines for multiple players. Still, it has not prevented bettors around the globe from placing their bets on sporting events of such a nature.
Cornhole
This one is far beyond common sense. Placing a bet on an unpopular sport is one thing but doing the same thing with a recreational game is a whole another level. Well, it's not quite just a game. This "hilarious" sport is probably one of the, if not the simplest one out there. All you have to do is throw bags full of corn into a "dummy" board hole.
Generally speaking, cornhole is far from find world recognition, and betting on it is usually done locally, at some fairs or ceremonies. Placing a wager on it is rather not serious but more of a traditional aspect.
Well, it has not always been like that. Some light is seen for this niche. Surprisingly for all, the biggest attention is coming from the Asian market. In 2015, the Shekou organization (Hong Kong) released an official document with betting odds for the then-upcoming cornhole tournament. This document should probably go to the betting museum if one would ever exist. All jokes aside the list featured real betting odds for teams like Breaking Bags, Game of Throws, We So Corny and Natural Corn Killers. We will just leave this here for you to think about, but apparently, cornhole is really a big deal.
Cow Chip Tossing
If you thought that cornhole was as far as it can go, sorry, but you were wrong. Cow chip tossing. "What is the heck?!" - you would ask. Yes, cow chip tossing. It is a local sport mainly of the American countryside communities. It looks as disgusting as it sounds. 
It is definitely not going to go viral, hard to find so many idiots who would like to throw an at least 6-inch cow poop piece.
The crazy is too real. For some people throwing turds for distance is not enough. Folks at Wisconsin State Cow Chip Throw and Festival in Sauk City traditionally gamble on the location from where the actual piece of equipment is coming from. 
Looking at it from a general point of view, these players are simply nuts but for many of them wagering is completely forbidden and placing a bet on a flying poop is sometimes the only fun they can get. So, do not jump into judgment too soon!
Bog Snorkelling
The disgusting sporting events are not over. Another, though, less nasty event is called bog snorkelling. This one is also limited to some locations. Not every country, luckily or not, can host such a "fascinating" affair. Golden beaches and warm weather is not what we are looking for here. In fact, we need the worst of the worst, and that is where the British weather comes in handy.
Thousands of people come to the UK to dip themselves into some muddy waters. Flippers and snorkels is all you need to take part in the World Bog Snorkelling Championship. The goal is to cover two lengths of stinking bogs as fast as possible.
This event does not only offer various betting markets but also attracts sponsorship from top online bookmakers. A funny fact, not related to betting, ice cream giant, Ben and Jerry sponsored one of such competitions back in 2000.
Pesäpallo
It gets even weirder. There are probably millions of sports that most people do not even have an idea about. One of those is pesapallo. Sounds like some Mexican dish or something. Well, it is not, in fact, it is a fast-moving bat-and-ball sport, that is claimed to be Finland's nations sports. We are not going to get too much into explaining, but for those who are familiar with the world's most popular sports, baseball would be the closest one to pesapallo. It also made a name for itself in Germany, Sweden, Switzerland, Australia, and Canada's northern Ontario.
We would need to spend some time finding some markets for this one because they are not a commonplace across leading sports betting platforms. However, Scandinavian bookmakers do offer odds for main pesapallo events.
Floorball
It is not a typo. Something like this really exists. Conservative football fans will definitely say that it has no room in the sporting world. Yet, it has nothing in common with football, instead, it is a variation of field hockey mixed with lacrosse. The olds say floorball can be traced back to 1960s (Sweden). Despite not being too popular, it built up a huge fanbase in some European countries like Czech Republic, Denmark, Estonia, and Norway. Being such a narrow niche, this type of sport found its admirers in all the parts of the world (Australia, Japan, Canada, Singapore and the USA).
Such a widespread led to increasing demand for betting. Of course, bookies could not miss such an opportunity and opted-in, offering markets for competitive events. Experts say the demand for floorball is going to increase in the upcoming years, raising the need for betting offers.