Sports Betting Guide
Amazing casino wins of unbelievable luck
You have probably heard about big sportsbook wins but what about online casino ones. These punters definitely know how to beat the odds. Let's take a look at some of the luckiest wins ever.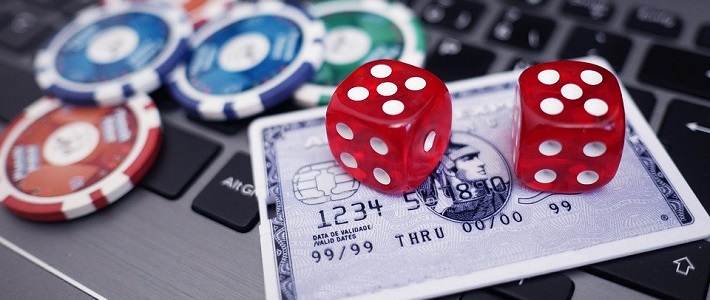 Introduction
Online casino games have picked up in popularity over the last couple of months. These online slots and games serve as a great alternative to sports betting. Well, some punters find a bit more luck with this type of gambling.
Let's talk about the most unbelievable online casino wins ever recorded.
Longest dice roll
The first on our today's list is Patricia Demauro and her world record for longest successive roll streak in the online casino game Craps. The lady managed to roll the rice 154 times which took her 4 hours and 18 minutes. Patricia set the world record for the most successive rolls, as well as the longest roll in craps history. If you look at the odds of something like this happening it would be 1 in 1.56 trillion. Just for comparison reasons, the odds of winning the lottery are 1 in 14 million. Quite an impressive achievement, right?
Double or Nothing
While rolling the dice might be quite hard to do, the real gambling starts where risk is getting involved. This was exactly the case of Ashley Revel, who wagered all of this life savings on roulette. Someone might call it foolishness, however, it worked out, so let's leave it aside.
Ashley took part in a «Double or Nothing» mini-reality series and took quite a gamble in front of a huge crowd. The reasons behind such a gamble are still unknown, but Mr. Revel placed a cool $135,300 on red and guess what… WON!!! Just like the name of the game suggests, he doubled his huge stake, gave the dealer a quick tip and left like a champ! Great story but please, do not try these yourself. Gamble responsibly!
FedEx save
Everyone has probably heard about FedEx at least once in their life. It is one of the world biggest integrator companies that revolutionised the industry with its overnight shipping worldwide. Well, things were not that smooth all the time. At some point, the company nearly went bankrupt, losing millions of dollars every month. The situation got so bad that the company barely had $5,000, which was not enough to run their operation the upcoming Monday. FedEx CEO Frederick Smith decided to take a bit different approach to solve the problem and went to Vegas. What else would you have done when your company is literally falling apart?
Betting guide - The best bookmaker bonuses and special offers
Long story short, he started playing Blackjack with the last $5,000 he had and somehow managed to turn it into $32,000. This appeared to be enough to run their planes and buy the company a tiny bit of time, which turned out to all they needed at the time. Later on, the company received an $11 million funding and came back on track. FedEx's net worth was estimated at around $55.5 billion in October 2018. What a great story!
Gambling genius
While winning on the online casino is commonly considered luck rather than skill, there are still some people who claim they are capable of affecting the results of their gambling. One of such individuals and maybe the most well-known one is Dominic LoRiggio. This online casino player and, let's even call him a professional gambler, claims that he is able to count cards and implements it into his strategy to gain an edge. LoRiggio is known for his achievements in Pai Gow poker, while also winning 20% of the 200 poker games he has entered.
Well, that is not all! Dominic also claims to have control over the dice in the casino game like Craps. He says he is using simple physics to control the outcome. Not only he claims to do so, he also has written books and teaches classes about it. It is hard to argue or question him since his record backs his words quite well. He has recorded a 75 and 79 streaks and has multiple one-hour long rolls on his Craps record. Is he really creating his own luck?
Lightning never strikes the same place twice or does it?
Those of you who love playing online slots like Megabucks know how hard it is to score a jackpot. Well, that seems to be not a big of a deal for one gambler - Elmer Sherwin.
Let's begin with saying that not quite many people have won Megabucks. The chances of winning are 1 in 50,000,000. That seems to be no issue for Elmer as he won the game twice. Not once but TWICE!!! The first time he pocketed a Megabucks jackpot was in 1989. That time Mr. Sherwin took home $5,000,000. Sixteen years later (2005), he went on and got his second jackpot of $21,000,000. Just to give you some perspective, in order to win Megabucks twice, one would have to play 2,500,000,000,000,000 (2,5 quadrillion) spins!!!
What do you think about these unbelievable wins?