Sports Betting Guide
What matches are better for yellow cards bets?
More and more tipsters try to move away from the traditional 1X2 bets and are looking for alternative ways of getting the winning ticket. What to choose from? The Over/Under, corner or, last but not least, yellow cards bets, which we would like to talk about in this betting guide. Where to find the value for such bets? Let's find out together!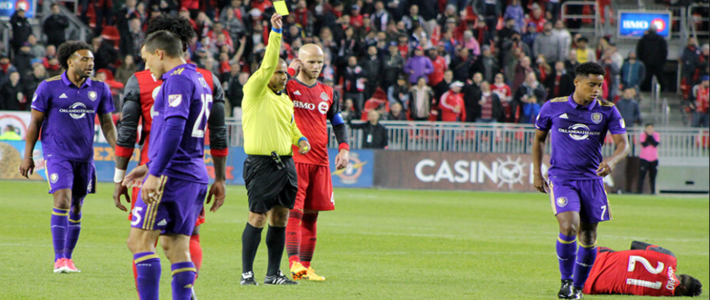 Yellow card betting is more complicated than you think
Where is value in such bets? Our answer is very simple - for sure not where everyone else is looking for! Long story short, based on our experience, in matches, that people believe to be rather physical and full of cards, referees are often not willing to book players, and vice versa!
Betting on cards is very tricky. Let's just leave it like that. You would say, what can go wrong when you have two bloody rivals, who hate each other and the referee, who shows cards left and right. We would say, everything! Yes, everything!
Card lines are sometimes over-exaggerated
The first advice is always to avoid matches, that are recognized as the ones with tons of yellow and red cards. Unlike in the traditional bets, card lines are posted very late (usually 1-2 days before the event), and the market verifies it right away. You can be sure that in matches like Celtics - Rangers, Milan - Inter or Real Madrid - Barcelona, card lines will continuously grow and by the actual day of the event will make no sense. We are not saying that there won't be as many in the actual game, but let's agree that 10 cards are quite a lot even for the toughest derby matchup.
Moreover, it's common that matches, that are potentially more physical and brutal are being tolerated by the referee. He lets players do more than usual and sometimes even closes his eyes on the fouls that would normally send the player off the field.
Wager that depends on the referee's mood
Football is about winning matches. Not about the show and not about corners and for sure is not about the number of cards someone gets. The idea is to score one more goal than your opponent and take 3 points home. That is why we suggest sticking to 1X2 or Over/Under goals type of bets.
The next thing is that when we're betting on cards, we let a single person decide the outcome. Our submitted ticket often depends on the type of "iffy" referee, who in case of conducting the exact same match twice, would've made entirely different calls, only he knows why.
Are live bets easier? Only in theory!!!
Enough of pre-match bets. What about the live ones? Isn't it easier to guess the right number of yellow cards then? We can tell what's going on on the field, the level of physicality, and how the referee reacts right away. Seems like there's no simpler way to get a winning slip. No, no, and once again, NO!
Every match consists of different parts, if at the beginning there's nothing special and we can enjoy the clean and fair game, everything can change the very next moment.
How do warning cards affect the outcome of the match
It works the other way as well. After a couple of hard fouls that referee penalized with yellow cards in the first minutes of the game, we can expect a nice and clean game, which would look more like an offseason friendly.
That is why you must be very focused and interpret the events, as well as players' & referees' habits correctly. Even by following our guide, there won't be a 100% guarantee that the situation will not get out of control.