Sports Betting Guide
Pros and Cons of Over/Under bets
While on the hunt, tipsters are coming up with all sorts of ways and schemes for successful betting. Lots of them are using Over/Under bets when it comes to goals. Does it make sense? Let's find out together!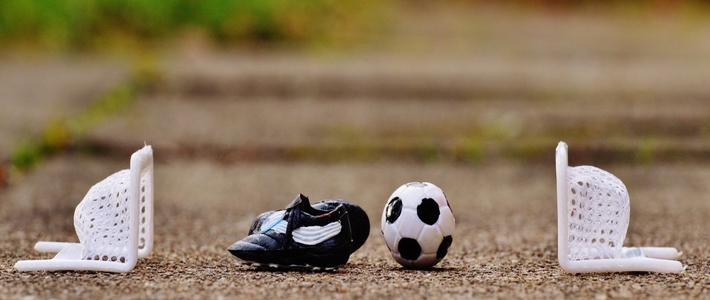 Corner count, the first goal of the match, yellow card count, goalscorer, correct score - the amount of ways you can bet on football is quite exhaustive, and every tipster can, with no problems, find something for him/herself. Points spread bets like 1X2 and Over/Under are the all-time most popular type of bets out there. Today in our guide, we are going to talk more about Over/Under bets.
Over/Under bets give you a 50% winning chance
One of the biggest Over/Under benefits is the way they work. There is no draw option, it's either won or lost (there is a money-back option for such cases, which doesn't mean a loss). Thus, we have a 50% winning chance in case of using this particular type of bet, which is substantially higher than in traditional 1X2 bets.
Both teams are working on your success
When betting on a particular team's victory, or for example, option Both To Score, we must rely on a specific course of events, where you either need one or both of teams to be engaged. In case of Over/Under bets, "both teams are playing for you"!
For example, if the Over 2.5 goals bet is listed on your slip, then it doesn't matter who scores those goals, they just have to happen! We can even say that our winning chances are going up a bit.

"Over" betting is just nice
Let's say, a lot of people, who are betting regularly, are doing it, more or less, because of adrenaline and emotions, that betting helps to release. What is more, the vast majority of tipsters are either watching live streams of whatever event they bet on or in the worst case, set up notifications in one of the popular mobile apps.
As a result, they all keep running around crazy checking who scored the goal when the notification pops up. You don't have such a problem if you are an Over/Under type of punter. In case of our above-mentioned type of bet, every goal notification brings us closer to our prize, and we don't have anything to worry about. In situations, where we choose an Under option, the silence, in fact, will be the sign of success!
Over/Under bets let you easily close a slip and enjoy your score
This type of betting, quite often, lets you submit your slip even before the final whistle. For example, sometimes a couple of minutes is enough when you make a Over 2.5 goals bet. You just need the ball to hit the net at least 3 times, and you can start creating a new slip right away.
We have something similar with Under bets, the only difference is that a couple of minutes is enough for the slip to find itself in a trash can. A big Under disadvantage is that to be 100% sure you have to wait till the very end of the game. We've seen enough of cases where the goal was scored in the last seconds of the match, vanishing a soon-to-be winning slip.
Besides that, more experienced tipsters, who have accounts on more than one online bookmaker websites, can easily submit an Over bet after just a couple of minutes and enjoy their win, regardless of what keeps going on in the match. It is enough to see a goal or two at the beginning of the match. In the meanwhile, it would be nice to make a counter bet at a different online bookmaker and just relax.
The match starts at 0:0
Okay, it is enough of Overs! A fairly big crowd of punters prefer Under bets. One of their main arguments is that the bet is already a winning one in the moment of its creation. It is only vital for things not to go wrong in the meanwhile.
Whatever you say, this statement makes lots of sense. If you make an Under 3.5 bet, in order for our slip to lose someone must score four times. It is rather clear that high scores in football become rarer nowadays (due to tight schedules and enormous workloads players have to go through). It is usually easier to defend, rather than attack and score. See the proof below.
Football is about winning, not making a show!
In a most of fairly decent leagues in the world coaches and players are judged by numbers on the scoreboard rather than by how much fun did the fans have on the stands. If you would ask a hundred of coaches to choose between a small 1:0 victory or a historic 4:3 one, believe us, they will most likely without any hesitation pick the first option in more than ninety cases.
Let's ask them another question. Would you prefer the team you're coaching to win five 1:0 matches or take home four 5:0 victories and have one tie game instead? We are talking about 99.9% of them picking the first option again (only an idiot with no basic math knowledge would pick the second option over the first one).
Football fundamentals are very easy! Whether you have a 1:0 or 5:0 victory, you are going to get only 3 points for it, and these points are what you're playing for.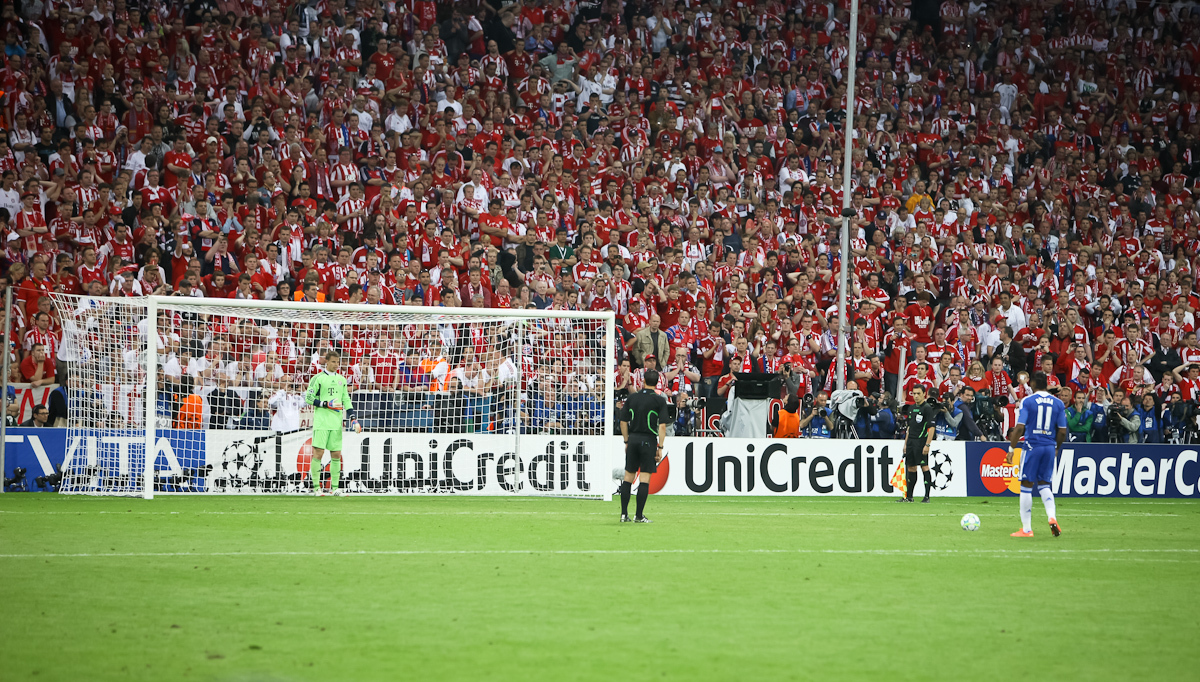 Classic matchups mean a rather certain Under!
What matches are more frequently bet on by tipsters around the world? Much to our surprise, these statistics stayed unfazed over the years! Such iconic matchups like Real: Barcelona, Juventus: Milan, derby della Madonnina, the Merseyside derby and others across the world, with the addition of the Championship League and the World Cup sensations!!! We wish you lots of luck and from the bottom of our hearts hope that you will succeed, but you won't find much of value in such events. Especially if we are talking about Overs!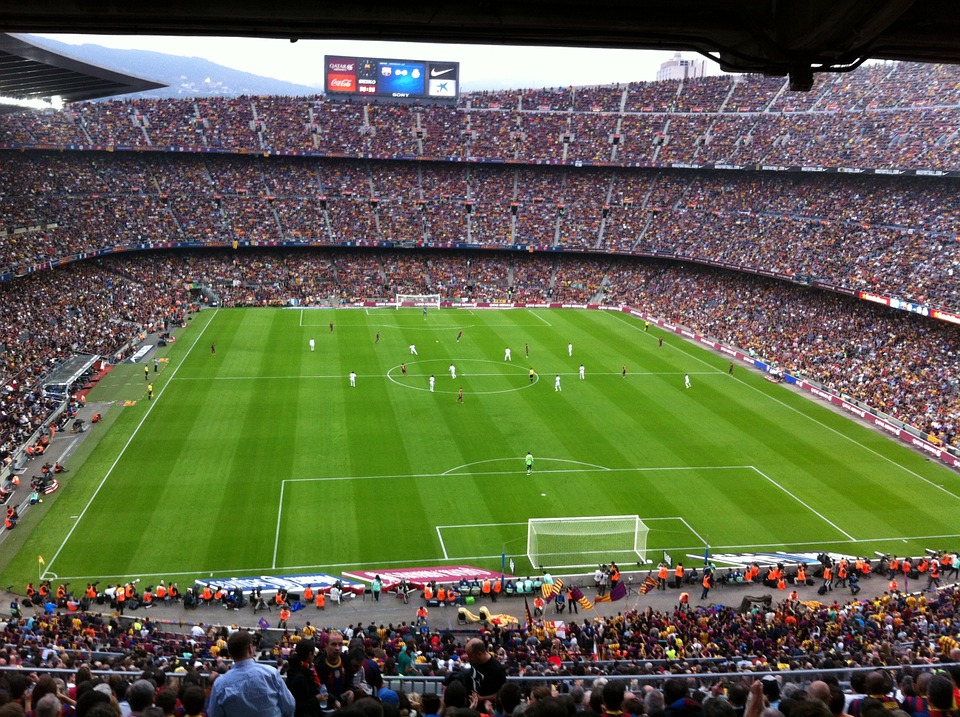 Two top teams, which play on very similar levels, face each other. Such matches speak for themselves. The bar, in such matchups, is sky high, which applies lots of pressure on players, who are trying to figure out the way not to lose before looking for an opportunity in front of opposing team's goal. "It doesn't take much for a halo to turn into a noose"! This saying accurately describes the situation that is going on among fans and tipsters, who are desperately waiting for a bunch of goals in such matches and we doubt that this tendency would change any time in the upcoming seasons.
VAR system has already "destroyed" tons of slips
We are not trying to start an argument about the use of video verification system. VAR has as many followers as people who are against it, and all of them have their points. On the other hand, there are more cancelled goals than scored ones thanks to VAR.
Referees do not pass on the opportunity to shift the balance of the game by being overly precise or making mind-blowing calls, resulting in more goals being cancelled even though, the video verifications state otherwise.