Sports Betting Guide
How the kit colour corresponds to EURO success?
The world of sports is a crazy environment, especially when it comes to betting. Punters will go the distance to make the sharpest prediction & sometimes it goes way beyond mathematical equations & betting systems. Let's find out whether or not your national kits colour can help you predict the EURO winner.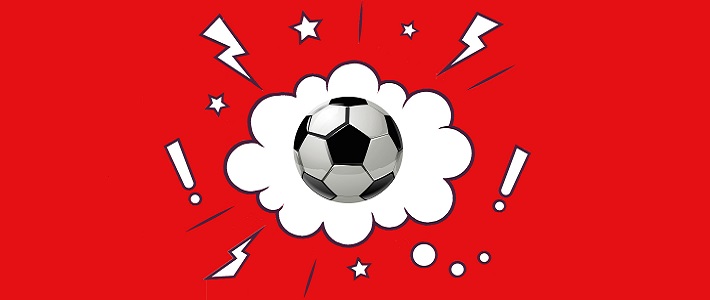 Sports bettors will do anything to make a winning prediction from Poisson Distribution to strip club ranking correlation. So, why not step out of your comfort zone and take an out-of-the-box look at one of the biggest football events in the world - EURO?
Well, let us talk about the factors that are crucial in defining success at this international football tournament. Team form? Star players? Home field advantage? Or maybe something else? While you keep counting all the aspects that might go into the European Championship formula, let us tell you something that could possibly blow your mind. What about your national team kit's colour? Does it play any particular role in achieving success in the UEFA EURO tournament(s)?
Statistically speaking - YES! As ridiculous as it might sound, your national team kit's colour or colours could be a defining factor of your nation's success, especially when it comes to the finals. It appears to be that redshirted sides have been the most successful on the EURO stage, having won a total of six finals. However, red shirts were on the other side of things the same number of times. That gives us a total of 12 EURO Finals appearances out of 15 total instalments. Looks quite legit for an out-of-the-blue idea, right?
Well, red is not the only «winning» colour at the EURO Finals. Teams wearing blue & orange shirts also have a positive winning record. Blue-shirted sides won four times & lost three of their final matchups, and orange shirts are the only flawless ones, however, with only one victory on their record. Let's not mention any names, at least for now, but someone might have a strong case for European Championship.
Sports Betting Guide: Is this how banned crowds affect match results? You will be shocked!
Moving on, experts went even further and analysed all the main components of each of the EURO finalists' kits, again by colour. So, which colour do you think is the most successful when it comes to the UEFA EURO finals? Once again, red, blue & orange are among the leaders. Red kit components have been featured in 11 victories & losses, blue ones have 11 W & seven L, and orange-coloured items (shirts, shorts & socks) are once again flawless, with all three being the winnings ones. Does it then mean wearing orange during the EURO Finals matchup will secure you a win?
Interesting fact: there have only been seven colours in total. None of the teams to ever play a EURO match has had a colour different from white, red, blue, orange, black, green and yellow. The only unique-coloured kit belongs to Croatia, they have a red-white checked kit, which is the only one of its kind on the international European football stage.
Another interesting fact: wearing the shirt with a colour that is not featured on the nation's flag seems to boost the team's winning chances a bit. Such a practice has had a total of seven instances, with five of them being successful.
What do you think? Can the kits' colour affect your winning chances, or is it simply another non-sense idea? Share your thoughts down in the comments below. If you like this article, stay tuned for more interesting sports betting content, and also visit our sports betting guide page.