Sports Betting Guide
How to beat a bookie betting on esports?
Some say you cannot beat the bookie. It is not all the way true. We would like to share some esports betting hints with you, so you can become one hell of a bettor.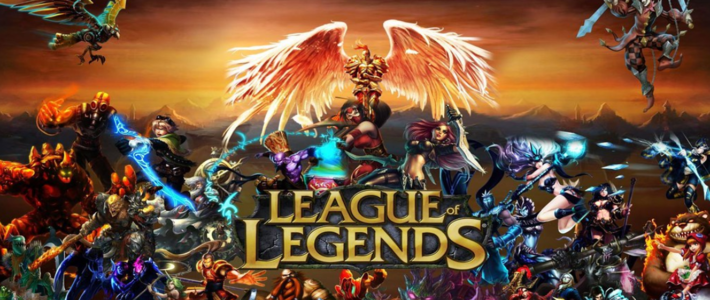 Nowadays, esports betting serves more like an experience enhancer. People either want to make watching esports more fun or somehow add more excitement to their betting routine. Most bettors do it just for fun, not spending too much time on preparation and analysis. 
Besides the entertainment part of it, you can still make some long term winnings if you want. It will take much more time and effort, though. You would have to spend hours analysing and reviewing the data before you will actually place a bet. That is mainly for professional tipsters, who have most of their income coming from betting. If you are not about to make such a commitment, we have some simple rules you just have to follow to be a successful esports bettor.
Look for a value
To be a successful bettor you, first of all, must have an excellent understanding of what you're betting on. Remember, long odds do not mean good value!
What is that value though? In betting, value means the size of the odds relative to the chances of you winning your esports bet.
Sounds complicated? Let's make it simple. Being a betting favourite to win a match does not necessarily mean that you will actually win it. All you have to do it to calculate how the odds offered by any of the top online esports bookmakers correspond to the actual winning chances. Such a short research will give you enough information to think of whether your bet is good enough or not. 
It is not hard to do, but the majority of bettors do not consider finding the value as an important aspect, therefore relying rather on luck than knowledge.
Choose your bookmaker
Choosing a proper bookmaker is always important and is directly connected with finding value. Not all bookmakers have the same approach to odds, and not all of them have the same information sources. Therefore, the odds can vary from bookie to bookie.
First of all, your bookmaker has to be trustworthy. You can find a list of bookmakers that are approved and tested by ourselves here. 
All you have to do is register with some of them to have a couple of betting options all the time.
Why is it important to have accounts with multiple bookmakers you can find in our betting guide here.
You really want to play with the best esports offering bookmakers and choose the best odds offered on the market, in order to maximise your profits and ensure you're getting the best value possible.
Another very important thing to look for it long term winning terms. Some bookmakers will allow you to win in the long run, but most of them will limit your account right after a short winning streak.
Always research
We have spoken about it so many times already in our guides, but lots of punters still ignore this. 
Many of us rely just on our senses, but that is not enough to have that "feeling" when you want to be a successful bettor. Your knowledge of a specific esports discipline or esports, in general, is the biggest success factor you can have. Being aware of what you are betting on will always help you to see the value.
It is not hard, all you have to do it just look at the teams' statistics, roster changes, recent events, etc. Another great option for esports is to watch or even play the games. By doing so, you will for sure have the "inside" information about the matter.
When hearing about researching people usually think about hours and hours of sitting and analysing, but that is not true. You do not have to spend tons of time doing research but dedicating just enough of it before placing a bet will make a huge difference.
Have a plan
Having a well-thought plan and sticking to it is also very important. It is important for multiple reasons to be in control of your betting and bankroll. 
You always have to be aware of what you can bet on and what you cannot. Know your limits and don't get tempered by long odds or wishful thinking. Reasonable bankroll management is the key to not going bankrupt. 
Even if you are good at managing your bankroll and do find a value for your bets, it might not be enough to be a successful long-term punter with placing a once-in-a-while winning esports bet.
In such a situation, you might want to test some of the betting systems. You can find more detailed information about those in our sports betting system guides section. 
Always keep a record of your betting as it might tell you where you are not doing good, and serve as a control measure.
Do not get hot-headed
This is an ultimate tipster mistake. You cannot even imagine how many people have suffered from this. This is especially common among esports gamblers. Chasing your loses has never ended up in a tipster's favour. 
Do not get over yourself thinking you will not become a part of this terrible statistics increasing your stakes in pursuits of covering your loses. This desperate betting will only lead you to a bigger frustration, rash decisions damage to your bankroll.
How to place an esports bet? Step-by-step tutorial
You always have to be disciplined with your betting, especially when it comes to esports. Stick to your plan and strategy, do not get hot-headed, and if you do, just take a break.
Do not fall for big scores
All of us want to break the bank every time we place a bet. That is not how it works, though. Messing around with combo bets like parlays and accas will not lead you to success in esports betting.
As we have already mentioned, betting on esports is hard due to the industry's recent introduction to the betting market, lack of knowledge about it and its high unpredictability. Picking a single match winner can be hard at times, therefore picking five or six of them will be 5-6 times harder, with higher potential of something going wrong. 
Increasing the odds and your possible winnings does not always correspond to the risks you are taking. Reduced possibility of your bet paying off and lost value are very common results of such betting strategy.
We advise you to choose your esports betting markets carefully. Winning is winning regardless, all you have to do is be patient and stick to your goal to be a successful long-run tipster.