Sports Betting Guide
Are freebets really free?
Bonuses and promotions play quite a crucial role for lots of punters when choosing the particular top online bookmaker. Does this approach really make sense? Let's find out together.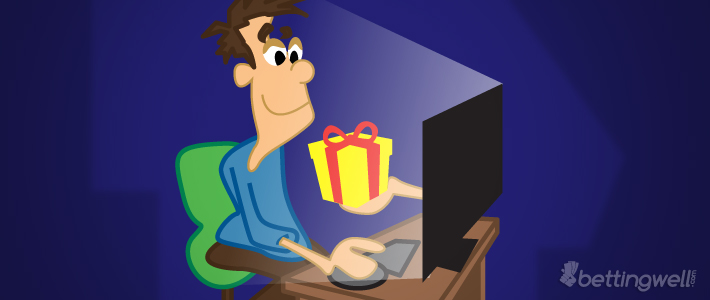 Pricey freebets
Attractive bonuses and pleasing promotional offers are just one of many tools that top online bookmakers utilize in order to lure more clients. There is nothing to be surprised about. A study shows that one of the main decision-making factors for choosing the online betting operator to register with is its policy towards bonuses and promotions. Why do you think the first things you see when visiting the top online bookmaker website are bonuses and promotional banners? Are those «free» bonuses actually free? Unfortunately, that is not always the case.
Let's start from the very beginning. In order to get a freebet, you're usually required to place a bet with your own money, and only after the unsatisfactory result, the book will credit our account with a «free» bonus as a form of a stake refund (obviously, up to a certain pre-set limit). The word «refund» here is rather said in a quite conditional way since we are only getting our money back in the form of a bonus, which we have to rollover a couple of time in order to turn it back to cash.
Complicated wagering requirements
If you take a look at the promotional terms & conditions, there's usually something like wagering requirements, or simply saying a rollover, which we have to fulfil in order to be able to withdraw our bonus funds. Sometimes this rollover has to be done at the min. odds of 1.50 (1/2), sometimes at 2.00 (1/1). Anyhow, wagering your funds through a couple of times at the odds of 2.00 (1/1) is quite complicated, and the majority of punters will lose them at this stage.
Yes, you've read it right. YOUR funds. Such freebet bonuses are nothing else but the amount you have initially placed on the bet, which bookmaker is willing to give back after fulfilling some quite demanding requirements. 
 Don't get us wrong. We hold nothing against these special offers and are happily opting-in for every single promotion. We are only trying to let you know that registering a new account at some knock-off online bookmaker with a weak offer and a high margin but a huge welcome bonus is not the way to do it in online sports betting world. According to us, the things you have to look at when choosing your top online bookmaker should be its reliability & trustworthiness, competitive prices & sports betting offer, and only then its promotional offers. Please, keep in mind, bonuses and promotions are only extras, quite awesome and handy but still only extras.