Sports Betting Guide
How much do fouls affect the result in the NBA?
The game of basketball has become very dynamic, especially in the NBA. Crafty guards are getting by defenders in splits of a second, and athletic forwards rising above the rim for monster slams. Fouls became an indefeasible part such a competitive environment, but how do they actually affect the outcome of the game? Let's find out together.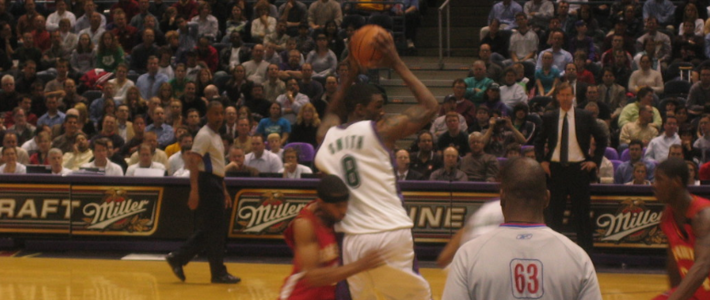 We would like to start off with the importance of possessions and how it is connected with fouling. One of the researches conducted in 2015, showed how something like fouling became a part of the league's focus. The key points of that paper were:
Clock-stoppage
Possession number increase
Variability of outcomes
Fouling has been utilised by many professional teams and coaches. It was proven to stop the shot-clock faster than shooting, while also gaining the extra 3-4 seconds of possession. This extra room is enough to set up an in-bound play and get decent shot off during the clutch moment. 
Proper fouling strategy might save you a game and even win you a championship, you just have to know when, who and how to foul in the particular moment. So, how much attention do you think coaches give to something like that? It used to be a mainstream trend in the NBA and even got itself its own name "hack-a-shaq". It definitely had its influence on players and teams. The good example would be DeAndre Jordan, a centre with a low FT%, which was abused by the opposing team in the moments of a close game. As a result, Jordan had to improve his free throw shooting and now has it at over 70%. 
Does this mean the end of a discussion? Not at all, you still have to follow games and analyse all the aspects to make the correct prediction.
Currently, the NBA and other leagues make more emphasise on shooting, leading to the increased value of the clock stoppage. Teams, who rely heavily on shooting and streaks of personal performances, indirectly tend to foul less in order to smoothly finish the game and also avoid being fouled.
On the other hand, teams who are trying to have more equal points spread, opt-in more for fouling and stopping the clock. Their main motto is to get as many possessions as possible, by stopping the clock.
Despite having different approaches, teams still have to manage the balance between their pace and possessional values properly. When it comes to fouling, a proper understanding of who, how and when to foul becomes vital to winning. Baring such information in mind will definitely help with your future basketball betting.
NBA guide: The best strategy of how to pick an NBA MVP Winner