Betting News
Football clubs and bookmakers advertising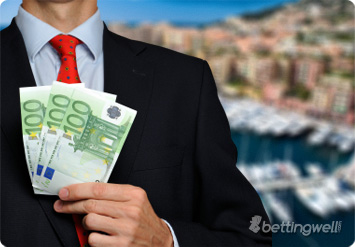 Which football clubs are sponsored by bookmakers? Premier League, La Liga, Ligue 1, Serie A, Bundesliga - comparison.
Sports bets are connected to sport in natural way, that's why nowadays bookmakers are more often becoming business partners of sports clubs. Bookmakers are present on the shirts of players, banners or official clubs' websites. Currently a large number of important clubs in Europe has a bookmaking company as a partner. Thanks to that sports clubs are receiving a large amount of money, and bookmakers a large amount of players.

There is a tendency that players which are fans of a given club choose an offer of the sponsor. Thanks to this symbiosis it is worth to invest in football.
In such case does the credibility of a bookmaker increases if he becomes a sponsor of football club? Is he better than the others thanks to that? Years of experience in this industry don't confirm that. Unfortunately marketing does not always to together with quality, not only in this industry. In our opinion few bookmakers do not merit good opinion, although are fully solvent. On Bettingwell we try in honest way to choose the ones which are good and not necessarily invest in many marketing actions.
Below we present list of sports clubs sponsored by bookmakers. Not all of them are official sponsor, however most of them puts large sums in these promotions. 
 
Great Britain
The largest amount of companies and the most recognizable market is Premier League and Championship. Many clubs have sponsored agreements signed with bookmaker companies.
Arsenal FC – Betfair, Paddy Power, Bodog (official regional betting partner)
Manchester United – Bwin, now Marathonbet
Aston Villa – Betfair
Tottenham Hotspur – Marathonbet
Crystal Palace – Mansion
Blackburn rovers – Dafabet
Everton – Coral
Norwich City – Coral
Stoke City – Bet365
Sunderland – Dafabet, Betfair
Swansea City – 12bet
West Bromich Albion - Netbet
Liverpool – Marathonbet
Middlesbrough – Marathonbet
Derby County – Marathonbet
Chelsea London – Betvictor, Coral
West Ham United – Betway
Wigan – Coral
Southampton - Betfair
Official sponsor of England National team - William Hill
Official sponsor of Scottish Professional Football League - Ladbrokes

In other countries the situation in sports clubs is as follows:
Italia:
Juventus – Bwin
Fiorentina – Betclic
Very good market for bookmaking companies. Full stadiums and high level of Bundesliga attracts sponsors and bookmakers.
Germany:
Hertha Berlin – Bet-at-home
Schalke04 – Bet-at-home
Austria:
SV-Groedig – Interwetten
SV Ried – Bet-at-home
Austria Vienna – Bet-at-home
France:
Belgium: