Betting News
Tipster loses freebet in unbelievable circumstances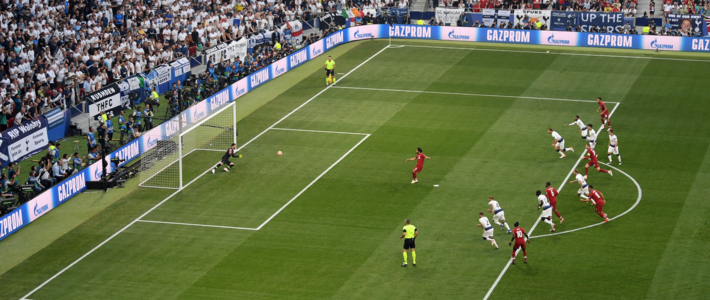 Huge fail of one of our colleagues. One particular tipster placed a bet with the lowest risk possible trying to rollover his freebet and… LOST!
How to safely rollover a bonus? Lots of you are asking yourself the same question. For sure, not the way this guy did it. The client of one of the top online bookmakers placed a £25 freebet saying there will be no penalty in the 1st minute of Champions League Final. Odds for such a selection were stunningly low. With the odds of 1.01 (1/1000) & his stake, he would have won around 2 pennies in case of a positive outcome.
How to turnover the bookmaker bonus?
The luck was not on his side this time, and on the 21st second of the match, Moussa Sissoko caught a handball in the penalty area, making the main referee Damir Skomina, to point on the dot.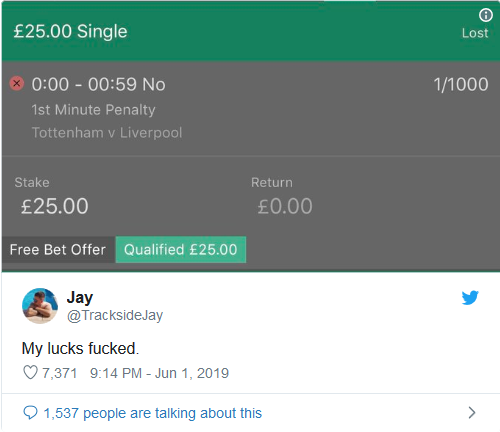 photo: Twitter