Big time winnings for tipsters who saw Bayern's loss to Hoffenheim.
author: andrew submitted:
07 October 2019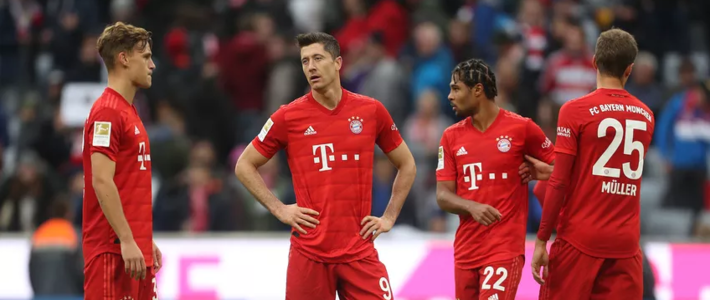 One of the biggest sporting sensations of the weekend took place in Munich, where the hosting Bayern fell short to an underdog from Hoffenheim.
Just a couple of days before the infamous loss, Bavarians swept Tottenham on their stadium in London in a Champions League match. After an impressive 7:2 win, only a true risk-taker would've bet on Bayern's home loss against a Bundesliga underdog, Hoffenheim. Oh well, sport once again showed its true face and proved everyone that anything's possible. We're interested in how much tipsters could have won betting on such a sensational outcome. Let's take a closer look.
Bayern's victory was given the odds of just 1.08 (2/25) at Betfair, a draw was priced at 12.00 (11/1) by BetVictor, while Betfair was offering the odds of 31.00 (30/1) for those who wanted to bet on the away team win.
Decent returns were waiting for tipsters who decided to bet on the rather safer option, Hoffenheim Draw No Bet, which was priced at 21.00 (20/1) by Betfred. On the other hand, the most was scooped by punters who correctly backed the halftime draw, and the away team win with Betfair at the odds of 56.00 (55/1), as well as those, who placed their stakes on the Correct Score 1:2 option priced at 71.00 (70/1) at BetVictor. 
What are the most common bookmakers' mistakes?
photo. bayernstrikes.com