Betting News
Get amazing rewards from bookmakers on the Euro 2016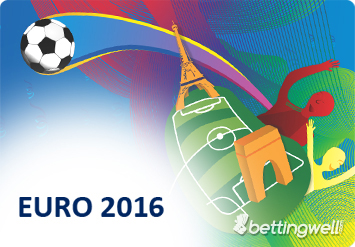 Internet bookmakers have prepared a mass of special promotions on the Euro 2016.
A triple bonus on Euro 2016 from Unibet
As always, Unibet bookmaker does not disappoint, having prepared even several fantastic promotions for its clients. At the beginning the bookmaker returns lost bets in amount of up to €50 for the Winner of the EC 2016 in case the chosen team is knocked out on penalties. The promotion is only valid for single bets before the beginning of Euro 2016 until June 10.

Moreover, Unibet also offers a welcome bonus "90+ Cashback" for the sum up to €100. The bookmaker offers return of bets made on the following markets: Correct Score, Halftime/Fulltime, First Goalscorer and Last Goalscorer in matches of Euro 2016, if the decisive goal will be scored after 90 minute of the main time.

The rich offer of Unibet does not end here – now on its website you can also find increased odds for France – Euro 2016 Champion. Play with increased odds only using the line: Betting menu – Unibet offers – Euro 2016.
Lost bets refund from Bet365
The following bookmaker that awards its clients with risk free bets is Bet365. Before the final match of Euro 2016 in France, that will take place on 10 July, Bet365's customers can join its promotions. Every player who bets on the To Win Outright market for Euro 2016 will get his lost bets refund in case his team will be eliminated on penalties. Only bets for the Win and Each-Way qualify for the promotion. Additionally, bookmaker Bet365 refunds lost bets if a match ends with a 0-0 result. The offer is valid for pre-match bets on the following markets:
• First Goalscorer
• Last Goalscorer
• Anytime Goalscorer
• Half-Time/Full-Time
• All Correct Score markets
• All Scorecast markets
Receive bonus at the bookmaker Bet365.
Free bets on a Top Scorer from Paddy Power
A promotion from Paddy Power bookmaker looks attractive. Before the beginning of the European Championship the bookmaker has prepared free bets in amount of £/€5, which a player who bets on the Scorer market will get. A free bet of £/€5 will be provided every time when a particular footballer scores in each match (own goal and goals score during penalty shootout do not count). Only bets of at least £/€25 on one scorer are valid for the promotion. Players can bet on more than one footballer in the Paddy Power promotion.
See the Paddy Power promotions.
Bets refund on Euro 2016 from Ladbrokes
Bookmaker Ladbrokes offers return of lost bets in amount of £/€25, if matches with England, Wales, Ireland and Northern Ireland end in a draw. The bookmaker's offer is valid for single bets only, not less than £/€25 on the markets: Correct Scores, First Goalscorers and Half-Time/Full-Time. Both new and registered customers can take part in the promotion, by betting with the help of a computer, tablet, mobile phone, SMS and betting shops.