Sports Betting Guide
Golf betting guide
Golf is increasingly practiced by people from all walks of life though it is perceived as the elite and middle classes discipline, "a recreational gentlemen sport." As a low exertion sport, golf is also a perfect choice or alternative for older people or those with health problems. Players need to walk long distances from hole to hole, but there is no running involved. Golf allows players to socialise, enjoy fresh air and beautiful surroundings. Playing golf one can easily overcome nerves and find plenty of time to think.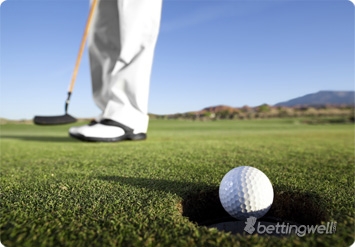 Golf competitions
Online bookmakers offer betting markets for major golf tournaments including:
US Masters – first of the 4 major championship in pro golf. Time: first full week of April. Golf course: Augusta National Golf Club. Since: 1934
US Open – second of the 4 major championship in pro golf. Time: mid-June. Golf course: various. Since 1985.
British Open – the oldest of the 4 major championships in pro golf. Time: July. Golf course: one of nine courses in Scotland or England. Since: 1860.
PGA Championship – "Glory's last shot." Time: mid-August. Golf course: various. Since: 1916.
Ryder Cup – a golf competition between teams from Europe and the United States. Time: every two years. Golf Course: various. Since: 1927.
PGA Tour. Time: numerous week-to-week events. Golf course: various. Since: 1916.
Golf bet types
Online bookmakers offer numerous golf betting markets including:
Tournament Winner – predict which player will win the tournament
Head-to-Head betting (aka 2 Way betting) – place the bet on the likelihood of one player winning over the other
Margin of victory – decide what will be the margin of victory: 1, 2, 3, 4 or more shots
Top 5 or Top 10 betting – select a group of players, usually 5 or 10 in number, and place a bet on which of those players will beat all the others in the group, if your selected player loses to any one of the other players, you lose your bet.
3 Ball betting – place the bet on which of the three golfers will have the lowest score in the initial stages of the tournament (golfers are assigned to groups of three players)
Nationality betting – bet on the nationality of the winner
1st Round leader – decide which player will lead after first round of four
Play-off to decide the winner – in this type of bet you have two options: "yes" or "no."
In running golf betting – bet on golf game as it happens
Specials Bets – e.g. When will the player announce the end of his professional career.
Golf Betting Tips
Weather matters
In rainy days, soaking wet golf course favours high ball, long ball-hitters. Dry golf course is ideal for the shorter hitters. Therefore, your prediction should be also based on the weather forecast.
No time for golf betting research?
Take a look at Official Golf World Rankings. World Rankings is a good indicator of the players long-term form.
Time Zone change problem
Professional golf is a truly global discipline which involves lots of time zone crossing (USA – Europe, Europe - USA, Asia – Europe). For many players it is difficult to shake jet lag off, especially when the tournament is played one or two days after arrival and there is insufficient time for recovery. What can happen during the game is lack of concentration and motivation that varies in degree from person to person. Find out for which players jet lag may be a problem.
Try matchup betting
Head-to-head golf betting can be really profitable as it does not require the study of all players. Despite the fact that most odds compilers create match-ups between two comparable players, online bookmakers are full of golf head to head propositions. This makes it easy to find a matchup in which there is a player whom you expect to perform well and the other whom you suspect will not do that well.
Location form
Pro golf players have their preferences as far as golf courses are concerned. That is why they do really well on some locations, and right after that fail somewhere else. Look at players who have a good record in previous years at a given golf course.
Get best price
Golfers odds tend to vary considerably between different bookies. Look around for the best value!