Sports Betting Guide
Skrill
Skrill is an e-commerce service that enables safe, easy and fast online money transactions. Skrill is considered to be one of the most popular e-wallet services in the world. The service is also very popular among sport punters.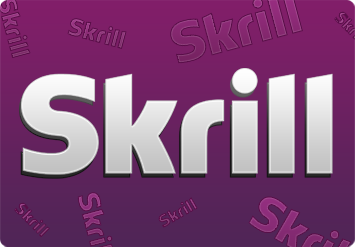 What is Skrill?
To put it simply, Skrill is an e-wallet that has all the functions of a traditional banking account. A free Skrill account enables storage of the funds, payments for both online and regular purchases as well as any type of services. The company was established in 2001 in United Kingdom as 'Moneybookers'. In 2010 it rebrands for its current name, Skrill. At this moment, the company has over 40 million customers. The money transfers between the punters and the online bookmakers and the other way around are a large percentage of all transactions done with the usage of Skrill.
Advantages of Skrill
quick transfers
constant (24h / 7 days a week) access to our account
the bookmakers often offer bonuses for Skrill customers  
significant anonymity of the transactions
reliability
safety of our funds
global range
40 currencies
Skrill Visa Card
Opening a Skrill account
Creating a new Skrill account is very fast and should not be a problem for anyone.
First thing we do is to go to the skrill.com website
Then we click the sign 'OPEN A FREE ACCOUNT'
Step by step, we fill in the registration form with all necessary data.
After few minutes, an activational link is send to our e-mail account, we click it and that's it!
Our Skrill account is now activated and we can deposit money on it. To have access to other options and services of our Skrill account, we need to verify our identity by sending the scans of our ID card passport or other document confirming our identity.
How to deposit money on your Skrill account?
Depositing funds on your Skrill account can be done in several ways - some are completely free and some require a small fee (percentage of money we are depositing). We encourage to study those operational costs before choosing our option.
Bank transfers - free
Neteller - 3%
Visa, MasterCard - 1,90%
Bitcoin - 1%
American Express - 2,50%
PaysafeCard - 7%
Withdrawal of funds from Skrill
When it comes to Skrill, we can withdraw our funds at any time we want. The most popular ways of withdrawing our money from our Skrill account are:
Skrill Visa Card - very similarly to the regular Visa Card, we can pay for any services and purchases with this card both online and in traditional shops. Operational costs are €10 (£8,65) a year. It also enables fast withdrawal of our funds which each time costs €3.95 (£3,41).
Bank transfer - a little more time-consuming and expensive option. Each time we need to pay €5.50 (£4.75) and wait between 3 to 10 working days for the transfer to be completed.
How to contact the Skrill support?
The Customer Support of the Skrill will gladly answer all your questions and help you with any problems. It is very simple to contact them. All we have to do is click the MENU in the right upper corner and pick the HELP from the list. After that, we are redirected to a page with a search toolbar and a FAQ (Frequently Asked Questions). It is worth saying that if we still did not find an answer to our problem, we can type in: 'contact us' in the search toolbar. This will open up a window with all contact numbers for different countries as well as a contact form.
Our Opinion
Skrill offers fast, easy and safe online money transfers. Because of that, it is one of the most popular e-commerce services that has millions of customers around the world. We used Skrill many times and with all certainty can recommend it to any sports punter.