Sports Betting Guide
Neteller
Neteller is one of the most popular e-wallets. It is widely used by millions of customers from over 200 countries. It enables swift and easy money transfers as well as paying for traditional and online services such as shopping. Furthermore, for the last few years, Neteller gained popularity among sport punters - it is estimated that 80% of all transactions is connected to sports betting.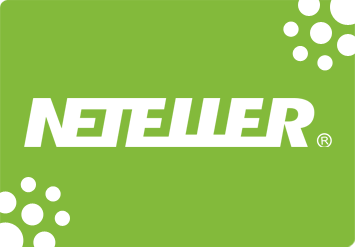 Neteller overview
Neteller is an e-wallet service that was established in 1999 in Canada. The company then moved in 2004 to the British Isle of Man. The Neteller is operated by Paysafe Financial Services Group that also acquired Skrill Group in 2015. Neteller services are available for people from over 200 countries. Using Neteller is really easy and it does not differ much from using your regular bank account, with one, major difference - you create and operate your Neteller account solely via the internet. Anyone who is at least 18 years old and has access to the internet can create a Neteller account for free. Using the Net+ Mastercard you can perform various types of financial transaction using any ATM machine in the world.
Neteller advantages
quick, free registration - no application fees or interest charges
constant worldwide access to your funds ( 24 / 7 )
instant transactions such as transfers and withdrawals
secure online payments
8 available currencies
free Net+ MasterCard
Creating a Neteller account
Creating a Neteller account takes only few minutes and should not be a problem for anyone. All you have to do is follow these steps:    
On the front page, we click the option 'join for free' - then we are redirected to a registration form.
We fill in the form with all necessary data.
Few minutes later, we get an email with a link that will activate our account.
Our account is activated and almost ready to use, all you have to do now is confirm your identity with a scan of your ID card, driving licence or passport. After that, you get full access to all services of your Neteller account.
Depositing money into the Neteller account
Transferring money into your Neteller account is quite simple - after selecting the option 'MAKE PAYMENT' we are step by step guided through the next stages of the operation. There is 40 ways you can make payment - some of them are completely free, some have small additional fees (percentage of money we are depositing). That is why, before depositing your money it is good to know all the current operational costs.
Bank transfers - free
Online shopping, paying in shops or restaurants - free
Debit and credit card - between 1,9% and 4,95%
Skrill - 3%
Bitcoin - 1%
PayU - 3,5%
Paysafecard - 7%
Withdrawal of funds from Neteller account
The Neteller was supposed to be a e-wallet service that will serve us a way of paying for online shopping and services. However, it also enables the withdrawal of funds that can be done in few ways. The most popular are:
Net+ MasterCard - it is very similar to a regular MasterCard. We can pay for any purchases both online and stationary. The only cost of using this card is a single activational fee of €10 (£8,65). Apart from making payments using our Net+ card, we can also withdraw our money from any ATM machine - whatever the amount of the money the cost for such operation is always between 0 - 1,75% from the amount you withdraw.
Payment to bank account - more pricey option - every time you need to pay a fee of €7.50 (£6,50) and it is a lot more time consuming (3 - 10 working days).
How to contact the Neteller support?
You often ask us how to contact the Neteller support. It seems that such global company as Neteller takes great care of their customers and contacting their support in case of any problems is really easy. It is...depending that you know how to do it. In a nutshell, in the support section we have a search toolbar (in which we write our question or problem) as well as FAQ (Frequently Asked Questions). However, there are no other means of contact such as phone number, e-mail address or live-chat option. To access such options, all you have to do is type 'CONTACTING NETELLER' in the search toolbar that we mentioned earlier.
Our Opinion
At this moment, Neteller has a very good opinion among sports betting punters. We believe that it will only get more popular in the upcoming years. After using the Neteller for many years, we can definitely recommend this service to all our users.