Sports Betting Guide
Livebetting
Livebetting – live betting during the whole match is possible thanks to internet bookmakers.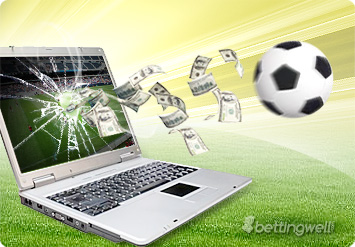 Introduction to live-betting
Since the time of the last article about Live betting or live sports betting very much has changed. We can say that there hasn't been a big revolution if to speak about only technical issues of Live betting, only the amount of matches offered by internet bookmakers has radically grew up. Items in offers of BetVictor have already appeared in the majority of well-known bookmaker. Additionally the option of live streaming of matches developed, where BetVictor as well as Unibet dominate. Paddy Power and Sportingbet offer live streaming virtually identical to leagues and kinds of sports (Serie A, La Liga). Bwin defines new tendencies and has additionally extended its offer to Austrian and Korean leagues. A bit more details about online live streaming…
What does live betting consist in?
Internet bookmakers have been offering things not possible at traditional bookmakers for a long time already. Live betting surely is attractive and very exciting. The majority of internet bookmaker offer this type of bets together with a huge choice. This is a real double excitement since from one side you can watch the match and from the other bet at the same moment, for instance how many corners there will be in the first half. Will there be more or less than 5 goals, which team will score first? Which of the teams will be winning in the first half? There are many options and no possibility to use them all. Live betting consists in the bookmaker changes the odds in a real time mode and depending on what is happening on the "sports arena". If we bet for a football match and a "one on one" situation happens, which threatens by a change in the result then bets for both teams are blocked until the moment when the situation is calm on the field again. When a goal is scored the odds are changed. Often a bookmaker can make mistakes in regards to the odds value, since doesn't have much time for thought. This is very profitable for us, when we bet and watch broadcasts of sporting events on TV with a bit of luck we can find such a mistake and make use of it.
What feelings and advantages are provided by live betting?
A possibility to bet on sporting events within the match – which is the most important.
A possibility to bet in case we do not make it to bet pre-match.
More emotions during the match itself and also when we do not do it only tracking the result in the Internet.
We can catch a bookmaker on a mistake or to put it in other words use a bookmaker's good odds.
What technical possibilities does Live Betting provide us with?
Usually it is a very big offer of bets for a given match
We can create combo bets, not only single
We can watch the match in a live streaming
We can communicate with other users of the given bookmaker during the match (if this option is available)
We can bet even up to the 90th minute of the match.
Which bookmakers offer best live betting?
Here much has changed as we have already mentioned before. We especially recommend Bet365 sportsbook, in which you can find many other options except from betting. The following bookmakers are BetVictor, Sportingbet and also Unibet, which also offers a big amount of events and a live streaming of matches option. Other bookmakers which deserve attention are: Betsson – all most important football hits, a huge offer of the Scandinavian league, tennis and other sports. Expekt – all most important stage, tournament and world leagues matches, several dozens of sporting events daily.