Sports Betting Guide
Mixed Martial Arts MMA betting guide
MA is a full contact combat sport in which competitors use interdisciplinary forms of fighting including karate, judo, jiu-jitsu, boxing, kickboxing, wrestling and other techniques to their strategic and tactical advantage. MMA allows fighters of different backgrounds to compete.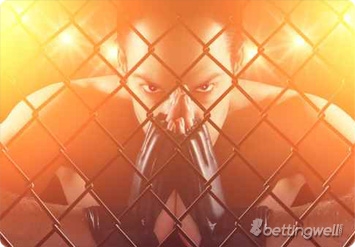 Mixed Martial Arts history
What we know today as Mixed Martial Arts originated in Brazil under the name of Vale Tudo meaning "No rules." The fan base of MMA is rising at fast pace. In the USA, the sport is simply exploding in popularity. The UFC president explains the MMA phenomenon in the following way: "Fighting is in our DNA and it's something everyone from every culture can relate to and understand. Unlike mainstream sports, few rules need to be explained to the average person in MMA.
Fighting is what it is: two people facing off in a battle of wills." One of the most distinctive things about MMA are all sorts of injuries. The most popular body damages include: bloody or fractured noses, sprained fingers, all sorts of cuts and bruises on the head, face and neck. Some of the nastiest injuries include broken torso, broken right radius bone or dislocated ankle.
International Sport Combat Federation is the largest MMA sanctioning body in the world. Mixed Martial Arts have the following weight classes: Flyweight (max 57 kgs), Bantamweight (max 61 kgs), Lightweight (max 70 kgs), Welterweight (max 77 kgs), Middleweight (max 84 kgs), Light Heavyweight (max 93 kgs), Heavyweight (max 120 kgs) Super Heavyweight (no limit).
MMA competitions
There are a number of MMA fighting events all over the world. The Ultimate Fighting Championship company produces numerous events worldwide including the famous Ultimate Fighter, an American reality television series and mixed martial arts.
MMA betting tips
Each Fighter is Different
In order to make a well-informed bet on MMA, analyse both fighters carefully. A fighter can have a real problem when facing an opponent who uses a different fighting style. For instance, former boxers tend to have some problems with clinch fighting, while judo fighters are not big fans of sprawl-and-brawl tactic.
Over Under Number of Rounds Betting Tips
When you decide to bet over/under on the number of rounds, take a closer look at the past bouts of both fighters. Choose 'over,' if the favourite to win is more of a defensive fighter or a strategic thinker than a hot-tempered fighter. It is very probable that he will be hesitant and inactive until the final round.
MMA bet types
Winner betting. Predict which fighter will win the bout.
Method of victory. Try to predict what will be the official method of victory. KO (Knockout), TKO (Technical Knockout), UD (Unanimous Decision), or different.
Number of rounds betting. Over/Under betting. Predict how many rounds will the fight last. For instance, if you choose the "Under 1,5 option, you win when the fight ends in the very first round. If you back the 'Over 1,5' option, you win when the fight lasts for two or more rounds. Remember that major MMA fights consist of 5 rounds, while all other fights have 3 rounds.