Sports Betting Guide
Handball which bookmaker to choose?
Not all bookmakers have handball in their offer. Check where you can bet on it.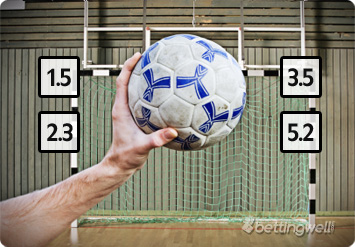 Where to bet on handball?
Handball is a niche sport and not all bookmakers focus on the offer for it. Unfortunately, this sport is popular only in few countries. That's why opening accounts at many bookmakers does not make sense. In my opinion in this case accounts at 5-8 companies with the best offer are enough. However I like to "dig in" and look for good odds, which is one of the key factors in bookmaking. The fact is that 80% of bookmakers is not interested in handball, 10% of companies, although having the offer for it, seems to not take it seriously. The last 10% of bookmakers are those at which it is worth to play. BetVictor is another good bookmaker with nice handball offer.
With what budget should I be playing?
Some of you may ask "what budget should I play with?"
It is hard to answer this question. In my opinion the optimal budget is among 2000-4000 pounds. Although nothing stands on the way to start playing with 500 pounds when you keep the rule, that an initial coupon shouldn't exceed 2-4% of whole budget. In case of "big fish" betting on handball only will not bring expected results. Too low limits at bookmakers won't let you play over 1000 pounds per bet.