Sports Betting Guide
Myths related to football betting
Everybody knows football! Say what you want, but that's the persisting idea. Blokes discuss football with everyone and everywhere, at work, in the bus, and during boring family meetings. But what knowledge comes from these discussions and how does it translate into the accuracy of later betting? Let's find out.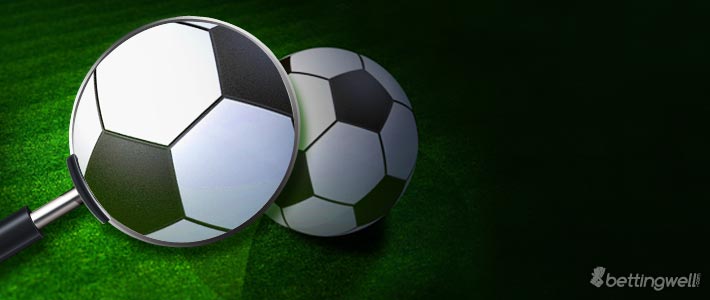 We bust the myths about football
Such discussions are obviously unavoidable and we are constantly conducting them, but we must grieve you. 90% of them are repeating the same phrases like "They were going to win but did not", "They always lose, so this time they will surely lose" or "The ball is round and the game is 90 minutes long". Unfortunately, they have absolutely no value in terms of winning the match, which obviously doesn't mean that we'll leave the conversation to reflect on the melting glaciers all of a sudden.
But to be a good punter and have the chance to beat a bookmaker, you need more. It is not enough to take a look at the schedule of Saturday's matches and assume that, for example, Werder will win the HSV just because they play for maintenance, while Hamburg is safe and does not care, or that the Germans will win against England because they always win. It would be too easy, and in the world there would be no shoemakers and bakers - only the prospering punters. Find out which misconceptions about football are most often on the way to success unknown to the bookies.
Big transfers guarantee the success
Some team has just been bought by disgustingly rich sheikhs and made the biggest and transfers this summer, so it's surely going to win everything as it goes? Not necessarily. There's multitude of examples - buying the best players is not always a guarantee of immediate success and perfect play. Building a strong team is a slow process and very sensitive to all adversities. There were not many teams in history who after several trainings were able to function as expected. It took long time of hard work for both players and coach to bring any team to it's full glory. Let's remember that where some brilliant and well-paid players are, the atmosphere does thickens and the levels of ego hovering in the locker room exceeds the values ​​considered reasonable. Where there are huge transfers, there are also huge expectations and pressure, and those combined with initial failures aren't always helpful.
The effect of a New Broom
Another myth among the supporters and the vast array of less experienced punters is the belief that employing a new coach will instantly transform even the worst team as if by the touch of a magic wand. Let us think for a moment. How would the arrival of a new trainer make a mega effective sniper, out of the player whom until recently colleagues joked that he would not hit the ball while standing on the boat? Or that a goalie who is more probable to catch a cold, than a ball will suddenly start showing off his best interventions? New does not always mean better! The new trainer may be even worse than his predecessor, and even if he turns out to be a great coach, there is no guarantee that the players will immediately accept him and become dream team after the first match. Sometimes the process of joining a team lasts for several months, while many punters expect immediate results, which is often exploited by bookmakers by setting odds for a given match.
They have to win, so they will definitely win
Let's do a little test. Answer the question, "Have you ever put a bet on a team just because they needed 3 points?" We suspect that a few of you did, maybe even more than a few. Team X need a win to keep in the league and therefore it will win? Team Y missing a point to the championship, so they will 100% not lose? Nonsense! Just because they want and need it, does not mean they will get it.

There is few reasons for that. First of all, if they have to, it means they are under huge pressure. Pressure is not a favourite word in the footballer's dictionary - no one needs to be persuaded about that - and few are able to handle it. Huge pressure often ties legs and players are unable to show their full potential. British analysts have noted that statistically speaking that when it comes to teams with a knife on their throat, the closer the end of the season, the worse they score. It would seem that it should be the other way round, right?

Another issue is the rival approach. For example - the last line of the season in any football league, team X plays against Y. X plays to avoid a drop, while Y is sitting strongly, but has no chance for Euro. It would seem that the will to fight and the desire to win will definitely be on the side of Team X. Let us not forget, however, that they are fighting directly with the Z team, whose president, as it turned out, is in perfect relations with the second wife of the Y team's president and decided In addition, to "mobilize" that team to make life a little bit more difficult for its rivals. Although it is disgusting, such things are done, and will persist. It seems obvious to us, but if you have been living unconscious until now, we are sorry that it was our mission to enlighten you.
The Champions League on Wednesday is a big drop on Saturday
For some reason, the fans and punters are convinced that if a team plays in midweek European League event, then on the weekend they will surely be overworked and lose points in the local league charts. Nothing more wrong. According to statistics, performances in the Champions League or the European League do not translate in any way on the number of points earned by these teams during the upcoming weekend. Top teams are accustomed to playing every three to four days, and if they do not attend a match in European League then they are more than certain to make it up in league plays or play a national cup.
Definitely more favourites lose points BEFORE an important match in Europe. Coaches regularly save the best and most heavily exploited players, which is why it is wise to bet against them. Let's not forget that the top teams (in the end only those play in cups) for every match - whether league or cup - travel by plane. So what's the difference whether the trip lasts 2 hours for a league match or 4 for a Champions League encounter? Comfortable travel, the most luxurious hotels and the best possible regeneration - all this makes European journeys do not bother the club with such hiccups as it was a dozen or so years ago.
Favourite will easily beat the underdog
Leader playing on his own turf takes on the league outsider, team occupying last place in the league table? "There will surely be a wipeout, and the result will turn around 5 : 0" many less experienced players would believe. Unfortunately, they are more than often not right, and their eldest colleagues know well that such games are bypassed by a wide arc, since finding value in them is usually a miracle. Why is this happening? For a very simple reason.

Believe us or not, but the huge percentage of people who score the results of sports events are total amateurs who simply love the "odds" and the maximum odds they've ever bet is 1.35 - for them concepts such as yield or value are black magic. And closer to the first whistle, they place more and more bets on the previously mentioned game, typing - how else - a certain win of the favourite. The drop in rates is colossal, and the profitability of such a bet is close to zero.

In the meantime, after so many years in the bookmaking industry, we have already learned (without shame, also on mistakes) that the favorites rarely want to play with the weak guys and just want to have the game behind them. Looking at the colossal difference in bookmakers' quotes, a decisive leader rarely wrecks a team from the bottom of the table, more often such matches end in a certain, though slight, victory of the favourite. After so many years in the bookmaking industry we can say one thing - the leader matches with the last team in the table shall be avoided by any means.