Sports Betting Guide
Freebet benefits
Freebets are the most common type of bookmaker bonuses, which are really popular among tipsters. Is it true? Let's find out more about it.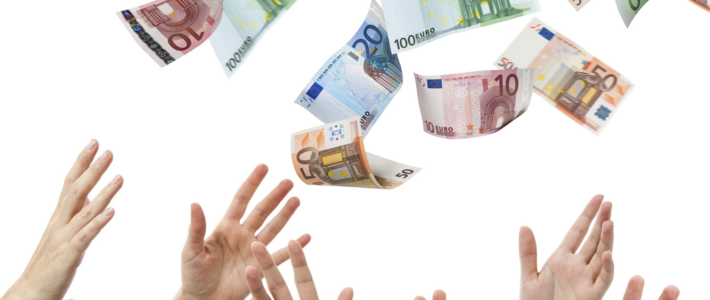 Bookmakers are really giving away freebets
Who doesn't like freebets? Receiving a freebet bonus from a bookmaker is always lovely, moreover, it gives us a chance to bet on whatever we want without taking any risks. Top online bookmakers are well aware of that and give away freebets left and right.
In most of the cases, they are not entirely free. Usually, they come after fulfilling certain requirements (ex. after making a specific deposit or as a stake return for a losing bet, or maybe as a bonus for placing a bet with a pre-set min. odds and stake). Anyways, everybody has to agree that freebets are the most useful bonuses out there when it comes to betting.
Freebets benefits
Freebets are a rather standard and common type of bonuses. Top online bookmakers take advantage of the fact that every client, who, at least once in a while, finds some freebets on their account, will most likely stick around longer. That's is the main reason why bookmakers are constantly giving away such bonuses.
We can get quite a decent bonus from a top online bookmaker that we signed up with, which we can later spend on betting. It doesn't matter if it's a welcome bonus or the loyalty one you are still getting that freebet credited to your account. Of course, in case of a welcome bonus, your freebet will be somewhat bigger, and with some bookmakers, it can reach up to a couple of dozens of euros. As it appears, promotions of such a nature usually happen regularly and really help to readjust your current bankroll.
We don't waste our money. While we are not all the way sure about the "free" part, as in order to get a bonus you must fulfil certain requirements, you forget about everything when you recieve that bonus. You can bet on anything you wish with no risk of losing your real money.
It is a chance to win big. Lots of tipsters have an interesting strategy when it comes to freebet bonuses. Based on the fact that it's not their own money, tipsters bet on something they would never do in any other case (ex. accas with enormous total odds). The strategy has rather a losing ratio, but once in a while, someone hits the jackpot!