Sports Betting Guide
Where to bet on speedway?
This question seems to appear prior to each speedway season. There are only few Internet bookmakers which offer bets on speedway. It isn't football or basketball and the offer is limited, and in our opinion each year it becomes even weaker. Why is that? There are probably two reasons for that. One is not enough good traders, often mistakes and large predictability of many matches made the bookmakers more careful. Moreover the popularity of speedway is limited only to few countries.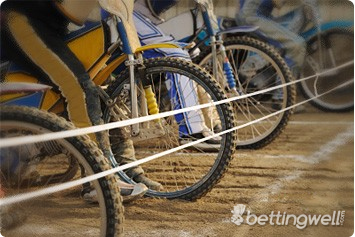 At which bookmakers to bet, and which one to choose?
I would classify Betsafe at the high place. Betsafe offers bets on wins, handicaps, sum of points scored by speedway riders (over/under), bets head to head.
Noticeable drawback are quickly changing odds and low limits. Besides they stopped offering bets of the riders from English league.    
Unibet - a bookmaker with one of the largest offers of bets in the world. As befits for known company, Unibet also has offer for speedway. The most important bets are to be found here.
Before choosing a bookmaker each punter needs to ask himself few questions. The most important is, if the bet is treated as fun or as a mean to earn money. If it is only for fun probably offer of Bet365 will be fully satisfying. If on the other hand you are looking for the highest odds and trying to find the bets worth playing, account only at one bookmaker will not be enough. Oscillating odds might be rather high and that's why it is needed to have an account at Bet365, Betsafe or Unibet. Mixed, offer of these bookmakers will be satisfying for most punters. If you don't want to play at few bookmakers - although in my opinion it is a very good option - you should choose among Bet365 and Betsafe.