Sports Betting Guide
How to reach success in eSports betting?
E-sportsmen acquired idol status among young people all around the world. With sport class visas, previously reserved only for professional athletes, they travel across the globe and take part in various tournaments where they play in front of a live audience, counting hundreds of thousands fans. South Korea even turned Starcraft - real time strategy game - into its national sport.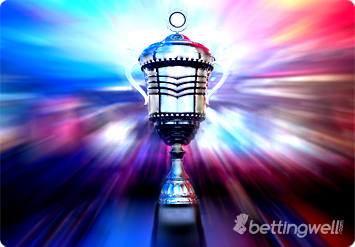 Introduction
| | |
| --- | --- |
| In the past, the video game industry was defined as one of the genres of entertainment, and as such it is widely perceived to this day. It is quite understandable. Most people asked about video games, would describe them as fun, but a bit childish way of spending your free time. On the other hand, there is a completely different type of people - the ones who realised that computer gaming is becoming a branch of modern competitive sportsmanship. Sounds unreal? E-sportsmen acquired idol status among young people all around the world. With sport class visas, previously reserved only for professional athletes, they travel across the globe and take part in various tournaments where they play in front of a live audience, counting hundreds of thousands fans. South Korea even turned Starcraft - real time strategy game - into its national sport. | Play-offs, brackets and world championship - these terms are no longer associated with traditional disciplines of sport, but also with e-sports as well. Players are training all year-round to become the best, because winning means both, earning the title of the very best, but also cash prizes. And it's not pocket money anymore. Most prestigious events have prize pools of over $20,000,000. It's no wonder eSports attract more and more enthusiasts each year, among whom bookmakers found their respectful place. Even the biggest, most renowned bookmaking companies offer their odds for eSports. That is why, in this article, we'll give you several useful hints which will surely increase your chances of winning in eSports betting. |
Knowledge about teams and players
| | |
| --- | --- |
| As in classic sports, gathering essential data is crucial to bet successfully. Knowledge of players and teams they are playing for, is the first thing we should concentrate on. What is the strategy of both teams? Do they have aggressive players trying to rush for victory in early stages of the game? or maybe they patiently weave their web while securing crucial objectives, increasing their odds minute by minute? You can learn that through studying databases, statistics, and replays of top players matches. | What is more, do not underestimate the power of the social media. Following the teams and players you want to bet on sites such as Facebook, Twitter or Youtube will tell you more about their current form. Not enough? Why not tune into broadcasts, where you can watch matches not only played live, but with professional commentary that will provide even more insight into how the game is unveiling. This may give you substantial advantage over the bookmaker while betting for high stakes. |
Understanding the game itself
| | |
| --- | --- |
| To know the player is one thing, but to know the game - that's what it is all about. Many punters lose their bets due to simply not understanding the mechanics of the game they are betting on. Sometimes, what may seem as one sided match is in reality well thought plan, that is revealed in later stages of the game. To realise that, one must be aware of the elements that sum up for a successful play. Remember - you don't need to know every single trick in every game. Just concentrate on few big games such as Counter Strike: Global Offensive, Dota 2 or League of Legends. | Knowledge of the maps, neutral monster camps and their meaning in certain phases of the match will let you better evaluate the risk before betting on a particular event. It is especially important in gaming because gameplay and sets of rules evolve much more dynamically than in conventional sports. Furthermore, new strategies and tactics are posted on the internet more and more often. This may seem like an inconvenience, but a quick witted punter can use this and stay ahead of the curve, increasing his chances of winning significantly. |
Knowledge of tournament rules
| | |
| --- | --- |
| Before placing a bet, you should get familiar with the rules that apply in particular tournaments. Pay attention to the prize pools, reputation and media coverage as well as potential live broadcasts on television and internet alike. This usually mean the participants will play on higher level and mobilises them to give their best. | Every piece of information on tournament rules and principles of matches will also be significant. The longer the matches are, the higher the chances that a favourite will overcome their opponents. On the other hand, shorter format matches will give the underdog a chance to shine with single bright spark, and become the tournament's sensation. |
Ability to analyse eSports data
| | |
| --- | --- |
| The most prestigious tournaments, associate the highest level of professional players and the skill-wise differences between them are marginal. This requires the ability to convert the acquired knowledge and statistics, into a prediction of chances of particular sides for the win. In eSports, as for instance in tennis, you can spot the so called "impulse effect" - the player winning first set has higher chances for a win of the following set due to the momentum. | Despite tennis and eSports not having much in common at first glance, there are certain elements, that keen eye can spot, which co-exist in both disciplines. Winning the set doesn't grant immediate victory, just as winning one play in early stages of the game, doesn't win you the tournament. There are a lot of such comparisons between eSports and traditional disciplines of sport. A good punter can use his knowledge from other sports in his esports betting. |
Live betting on eSports
| | |
| --- | --- |
| Similarly to other disciplines of sport, you can also bet In-Play on eSports. Be cautious though, as this kind of betting requires quick reflexes and ability to interpret everything that happens during the match "on the go". | This kind of betting is a great opportunity for more experienced punters to transfer their knowledge of players and game alike into the real income. Each following game requires a different strategy, but all have the same aim. If you analyse the course of the game faster than a bookmaker - you win. It is as simple as that. |
In conclusion
| | |
| --- | --- |
| As in other kinds of sports betting, in eSports betting your success will depend on your knowledge, experience and ability to remain calm under pressure. Only the mix of these crucial elements will enable you to successfully bet on eSports. | You should also remember, that although eSports are becoming more and more popular, there is only a few solid bookmakers that have eSports and live eSports betting in their offer. We hope that this guide on esports betting was useful and it will help you in making a winning bets. |