Sports Betting Guide
Betting on squash
You can't find much information on squash in the Internet. This kind of sport can be rarely seen on television as well as in the press, that is why bookmakers set odds for squash quite seldom. Moreover, the limits are very low and often do not go over 100 Euro for a single bet in the pre-match mode. The live betting looks a bit better – for example, you can bet even 500-1000 Euro in a single bet at Bet365. Unfortunately, squash is not the kind of sport in which you can earn good money, although sometimes you can get some advantageous "value" over bookmakers.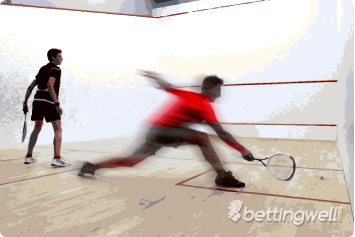 Where to bet and what to pay attention to?
You can virtually limit yourself to 3-4 bookmakers. Bet365 and Unibet are presented as the best, here you have a great deal of bets and live match broadcasts. Except these two you can also use the services of Betsafe. We know it from own experience, that 80% of players bet on squash at Bet365, where you can watch matches live in addition to the biggest number of bets. However, you should not limit yourself to only one bookmaker. The most important for us is the odds and namely it is the decisive part of our betting choice. Sometimes you can earn more betting at Betsafe and sometimes at Bet365.
Unibet bookmaker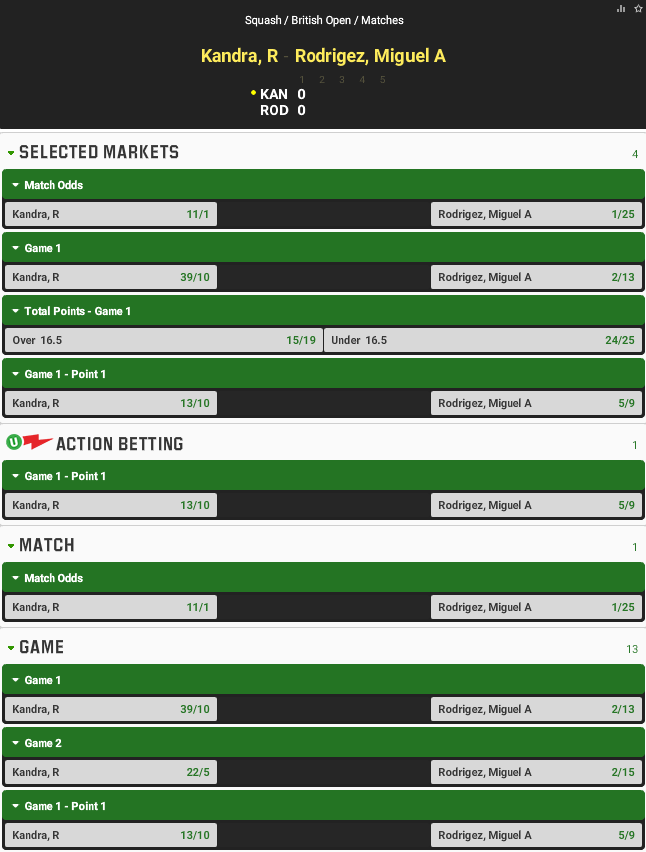 Betsafe bookmaker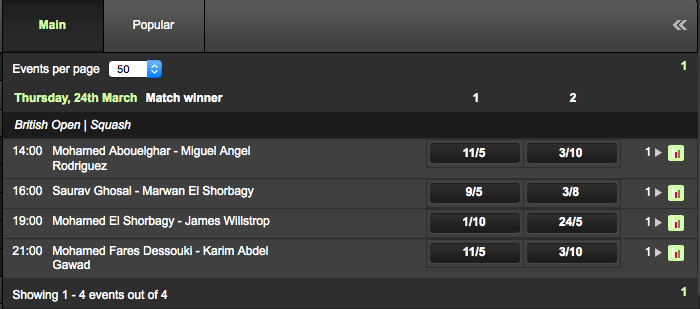 What kinds of bets are offered by bookmakers?
Win in a match, win in a set, which player gets 1,3,5,7,9 points first, handicap for points, sum of points is even/odd, sum of points is over/under. Usually these bets are available only in the live betting. In a pre-match mode bookmakers offers are quite poor and often end in three kinds of bets: to win outright, point spread, sum of points.
Conclusion
Little information should not be your disadvantage. It is important that the bookmaker himself often has troubles getting it. Poorly set lines often show that the bookmaker does not possess huge knowledge and you can get use of it. Squash will never be so popular as basketball of football, that is why "professionals" will always have problems with limits. For usual players this kind of sport can become an alternative source of additional income, although it means that they have to follow the latest squash news regularly. Simple statistics will not be enough. Bookmakers take them into account in the majority of situations.