Sports Betting Guide
How to play in order to win? What to take a look at while betting on Baseball?
Many who have tried did not succeed in this sport, especially beginning punters. Generally, it is said that MLB (Major League Baseball) is very balanced and specifications of this sport do not give possibility to tip efficiently. Is it really a lottery game?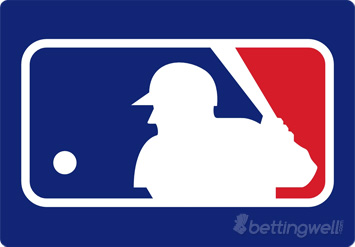 Introduction
Many who have tried did not succeed in this sport, especially beginning punters. Generally, it is said that MLB (Major League Baseball) is very balanced and specifications of this sport do not give possibility to tip efficiently. Is it really a lottery game? Typically, around 36-38% of matches is lost each season by front runners. It is quite a lot assuming that one team during a season plays 162 games. This information however does not have to be a disadvantage for a punter, because he does not have to bet on favourites... Popular bets include Asian handicaps which level the chances of both teams. If we think that one team is a lot better it is worth to bet with an Asian handicap. Due to large number of surprises it is better to let go odds lower than 5/7 (1.71).
What do professionals take into consideration while betting on Baseball?
Bets offered  by various bookmakers can differ among them even by few percents. Seems to be banal, but still many tipsters forget about it. It should be remembered that in the picture of whole season it is one of the most important elements. In case of Baseball each percent has some significance in order to end a year with profits.
 
The use of very good and credible statistics as well as the latest news. The best websites, which will provide you with practically everything related to MLB are ESPN.com and mlb.com. I especially recommend to take a look at "preview" presented by ESPN before the game, it is a treasure trove of statistics related to a given match. It describes players' current shape (mainly pitchers) and the history of matches among both teams.
 
Remember that reading statistics properly and drawing conclusions is just half of the success. Important is information not directly related to matches and all kinds of other stories. Players' mental condition has is in this sport of great importance as well.
 
We cannot look only on the "team name" or on a starting pitcher. It is said that a pitcher should  withstand a minimum of 6-7 innings. Few years ago very useful were statistics of one pitcher, which were able to say in around 80% if a given team will win. Currently a role of a starting pitcher is not as important as it used to be, but still it is of some significance. It is assumed that a starting pitcher stops to be productive after throwing 100 pitches in a game and is rare for a manager to let him play longer. First, because his efficiency falls dramatically, secondly, because the chance of injury increases. If a pitcher is good, often a manager of the opposite team picks hitters - which may not have hard hit, but are able to make a pitcher throw a ball many times (sometimes up to 20) before they are out. In such cases a pitcher is left with around 80 throws and there are chances that he will go out of a field rather early, yielding his place to a bullpen.
 
A book might be written about series in baseball. Contrary to common sense - it is normal in this sport. We cannot play against series, however in another article (systems of playing MLB) we show how "series" can be used. One is sure - as in roulette playing red/blacks in progressive system same in baseball - it does not make sense on a longer term. Statistics does not know the term "advantage", if something falls out 10 times in a row it is not said that next time the chance is bigger and the result will be reverse. The chances are still at 50% even though it seems illogical to us. In MLB long series of wins or defeats often occur, because of that progression, betting on series might end in a quick bankruptcy. It happens that "underdog" is able to win 8-10 matches in a row, and a known team, treated as a favourite, can go through series of defeats.    
 
Weather is an important factor in this sport. Many people do not consider it but weather conditions in fact have rather big significance not only in question of win, but mainly in the question of points scored. Wind strength, humidity or a game stopped by rain have an impact on the number of points. By observing weather forecasts we are able to have an advantage of a few percent throughout the season. If during a game a strong wind is blowing against a hitter, chances of hitting home runs (and what goes with it - scoring runs) are limited.
 
Pitchers with lack of experience often do not stand the pressure. A player which has good statistics at the beginning of the season often has a hard time to keep the shape throughout the season. Professional punters usually take it into account in contrast to those betting  recreational which base their choices only on statistics and emotions.
 
An arrangement of meetings in MLB is of big importance. Many matches in a season, as well as long series of away matches can influence players in lots of ways. It is worth to refer to history of earlier season and check how particular players react to it. There are some players which play fairly good during away games, but in case of long series of away matches are losing quality of a game. Making statistics, and checking scores from previous years will definitely help in winning against a bookmaker.
 
A beginning and an end of the season. Each season the most surprising result of matches fall out at the beginning or towards the end of a season. Is it then worth to play? Opinions differ, but my own experience shows that especially at the beginning of the season bookmaker's make most mistakes and a chance of winning high odds is bigger. Playoffs are not easy to bet, even though odds on favourites are often inflated by several percent. During playoffs many punters directed by emotions or sympathy for a given team are betting, that is why we can notice large fluxion in odds, which can be used and even help us find sure bets. In the regular season, it seems that odds on famous teams such as Boston or Yankees are a bit overstated. It happens because bookmakers are driven by the fame of these teams not their current shape. It is common that when Yankees play - they are automatically favourite of a match, but reality often shows something different. Maybe sometimes it is worth to play against famous teams?
 
If there are so many surprises maybe it is worth to play underdog all the time? Despite the fact that baseball is unpredictable, it is not worth to play in such a way for a longer term. Bookmakers's assumptions, thanks to technology, become more and more efficient that is why players betting against bookmakers in ratio of 1000 bets are doomed to lose. Only with knowledge and experience one can outsmart a bookmaker.
 
When betting we need to remember that there is a difference between two MLB leagues : American League (AL) and National League (NL). The difference involves the runs scored. In AL there are more runs scored than in NL games. It concerns the fact that in NL, each pitcher, which usually does not know how to hit the ball, has its place in hitters rotation and must hit, which leads to fast finish of an inning without scoring runs. In AL pitchers do not have to play as hitters. Because of that, each NL game in which the total of runs is over 8, and each AL game in which the total of runs is under 8 is worth considering.
The author of the article has over 12 years of experience in betting on American sports, especially MLB and NFL. Hundreds of matches watched live in New York and Chicago and thousands watched in front of TV.