Sports Betting Guide
Betting and analysing bookmakers
Many of you, ask us in the comment section what to do, to be a better punter? Unfortunately, there is no simple answer to that question as there is no easy way or a magic trick that will significantly improve your betting effectiveness. Nevertheless, there are ways to win bets more frequently. One of the most important factors behind successful betting is thorough betting analysis. What should we take into consideration when analysing a particular event? Which factors have more significant impact on our betting success and which do not? Where to find news about the event? In this article we will attempt to answer those and many other questions concerned with the subject of betting analysis.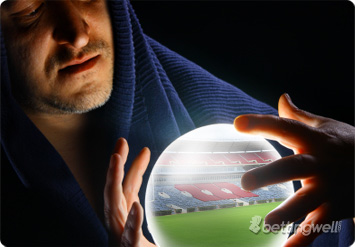 Bookmakers odds
First of all, before we find any interesting event to ben on, we should focus on the odds offered by the bookmakers. Because they are constantly changed and updated we usually need to look through the offers of few bookmakers before we can find an interesting option. We advise to have accounts on the websites of several bookmakers. Another thing that could help us to find the best possible odds are the so called odds comparison websites. Another criterion is the evaluation of the potential value of betting on a particular event with the selected odds.
If we believe it is satisfying, we should check the history of shifts of those odds. If the odds for a particular event are dropping it means that a lot of punters thought this option could be profitable and placed a bet with it. The reason behind the dropping odds is that the bookmakers lower their odds to diminish their potential losses - shifting it for the opposing odds at the same time. If you find the best possible odds for a very certain event, it means you have found a value bet. The most important thing in betting is not to bet against a certain team or fate, but to use the mistakes of the bookmakers to get profits.
Standings
The team's place in the league table is another important factor that should be considered in your analysis. Try to think long-term - check the importance of the match for both team's and their positions in the table. Some games prove to be worthless for some teams - these are particularly dangerous because they could be 'fixed' by frauds who make money on match-fixing.
In most cases, the best situation for betting is when one of the involved teams needs points (because it fights for championship, advancement, or not to be relegated) and the players of the other already think about their summer holidays. You need to be very quick and watchful to find such events and place it with good odds before the bookmakers change them. It is very difficult to outpace the bookie, but it is doable.
Statistics
It is hard to imagine a good analysis of a sporting event without being up-to-date with the statistics. Every professional punter needs to constantly follow the results and the statistics of not only the team he is interested in betting on, but also the entire league or competition of that team. Nowadays, with every piece of information available online, it is really easy to have access to such data. In your analysis, you should consider the home and away results of the team you want to bet on - there are many clubs that play completely different with the support of their own fans at home and different in away games.
Furthermore, check how many goals are scored in their games as well as how many penalty cards are shown by the referee. When betting on a particular event, check the history of direct matches between both sides. With a bit of luck, you could spot some recurring dependencies that characterize games between particular teams. Of course this requires a lot of time, but we assure you that it is worth it and could get you long-term profits.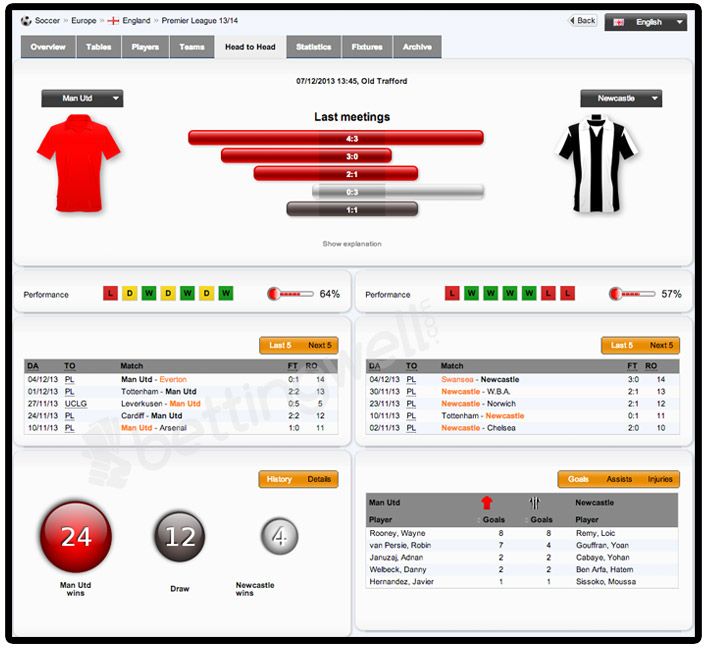 Team status
Another important element of our sport betting analysis is the team status. We need to thoroughly study the squads of both teams of the match that we want to bet on. Most punters place bets in accordance with their intuition, not considering the tactics and squads of both teams. This is a huge mistake. As we often mention it, sure things do not exist. Especially if the team is weakened by injuries and suspensions. A good source of such information are sport websites as well as official club websites that very quickly update their team status.
Additional information
Last part of a good sporting event analysis are the so-called additional information. All the pre-match interviews with players or coaching stuff, news from sport or betting websites, rumors published by sport journalists or even any information from the team's or player's social media accounts. Twitter, Facebook or Instagram can sometimes provide us with more insight than most pre-match press conferences. Let us remember that sports betting, just like any other field of life is not free of corruption and are the source of income for many interested third parties. Especially risky are the semi-professional, obscure lower leagues, where the access to any data is really difficult which gives the opportunity for frauds and scammers.