Big day for tipsters, who bet on Toronto Raptors' Championship title
author: Pirlo submitted:
14 June 2019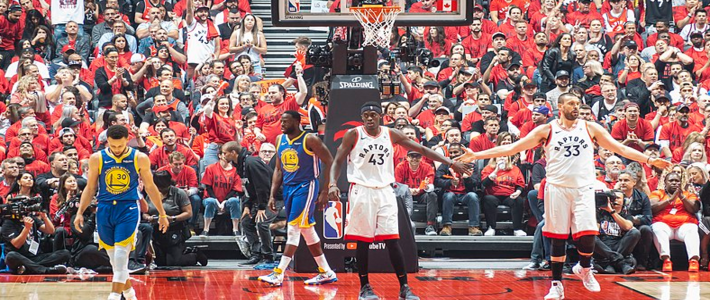 The dream came true. Toronto Raptors beat the favoured Golden State Warriors and for the first time in the history became the World Champions. Bettors, who decide to punt on this before the season won some serious money!
The 73rd season of the best basketball league in the world has come to an end and this year's Champs are the biggest surprise in NBA history. During the as well as before the Playoffs, Dubs were undoubtful favourites to win the title, but due to the streak of injuries and sloppiness at the end of the Finals series, the Championship Rings are going to Canada. We are, however, interested in how did the odds change during the season and how much you could've won betting on Toronto's win. Let's check it out!
Record payouts in sports betting online
Right after the end of the regular season, bookmakers posted 2018/2019 NBA Championship odds. The frontrunner since has been Golden State, which had just 2.20 (6/5) odds, that got dropped to 1.53 (53/100) right after the start of the playoffs. The second championship contender was Toronto, which at the very beginning had an impressive 56.00 (55/1) odds! Raptors fans, who back then placed a bet on their favourite team, right now are rich!!!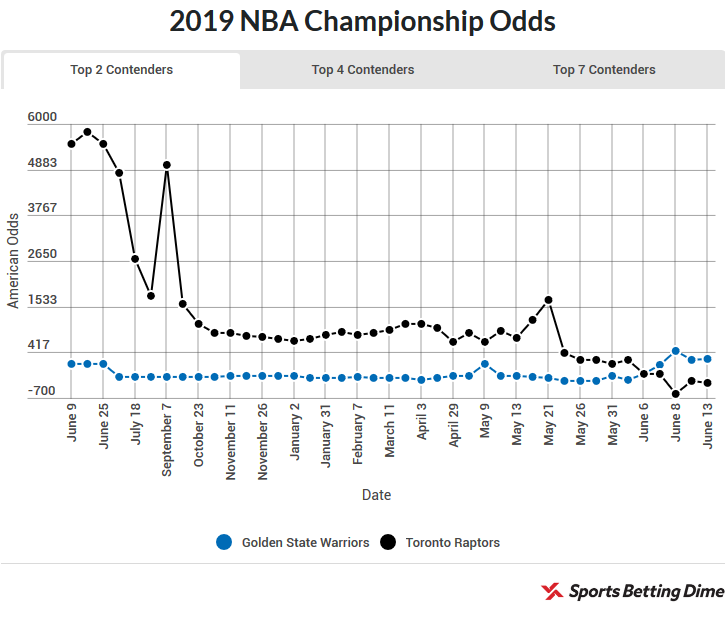 photo: sportsbettingdime.com