Betting on who will become the new boxing World Champion could've made you rich
author: Pirlo submitted:
04 June 2019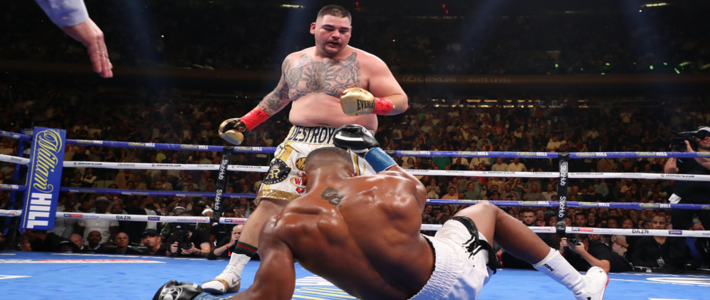 The biggest sensation in boxing history. Tipsters, who bet on Anthony Joshua losing all his championship belts got very lucky. How much lucky? Let's find out.
The top online bookmakers did not have anything to worry about before this fight. The victory of the defending British champion, whose record was 22-0 (with 21 knockout victories), was given a 1.10 (1/10) odds, while the triumph of the Mexican candidate Andy Ruiz Jr. (32-1, 21 knockouts) was estimated at 13.00 (12/1).
The unexpected happened, David defeated Goliath, and in Round 7 Joshua was completely out of his breath. Tipsters, who submitted a slip with Ruiz's TKO victory multiplied their money by 26.00 (25/1) odds!
photo. worldinsport.com