Betting News
Joint the US Open Betting Championship and scoop your prize from €10, 000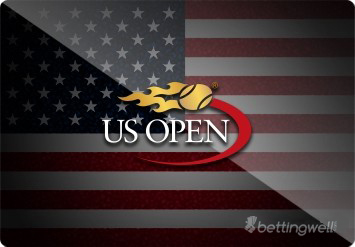 Bookmaker Unibet invites all his player to take part in US Open Betting Championship 2016.

The last Grand Slam tennis tournament this year – US Open is beginning. This tennis tournament will take place from August 29th to September 12th, in this time all bookmaker Unibet's users can sign up for promotion and fight for their part of the €10, 000 prize pool.

It has to be remembered that only bets made after signing for promotion will count in this contest. Promotion includes pre-match and live bets with minimum odds 1/5(1,20) in any match of US Open 2016. Each winning will give a player 1 point, mobile bets will bring double points. The leaderboard will be calculated using the following formula:
Amount staked X Number of events in bet slip X Total odds of the bet slip
Each day ranking of players will be shown on Unibet bookmaker's website. From Tuesday 30th August the leaderboard will be updated every day at 15:00 CEST till 13th September. The pool of prizes which is €10,000 will be divided among 100 winners. First place in the tournament will bring a player €3 000, € 1500 will be paid for second place, €800 for third place, €500 for fourth place, €200 for fifth place. Other players will receive from the bookmaker bonus in the amount of € 100 - 11-20 places, € 60 - 21-30 places, € 30 - 31-50 places, € 20 - 51-80 places, € 10 - 81-100 places.