Betting News
What a tamer! A punter from Poland won over 600 thousand Euro.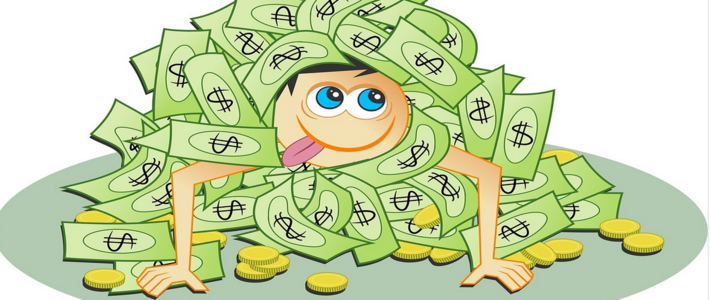 In Poland, only two days need a punter to beat over a Czech based online bookmaker for the massive sum of over 600 thousand Euro.
An expert? A visionary? Or maybe a crazy punter who in 2 days placed 5 bets and won all of them, in fact, banking a tremendous sum of over 600 thousand Euros after taxes. On Monday he placed 4 Accas each with 11 or more selections from 'over 1.5 or 2.5' goal markets. However, he did put quite a lot of pennies, where total stake was over 15,000 Euros and odds 39.00 (38/1) each coupon. This gave him a massive win of over 125,000 Euro after taxes for each placed bet.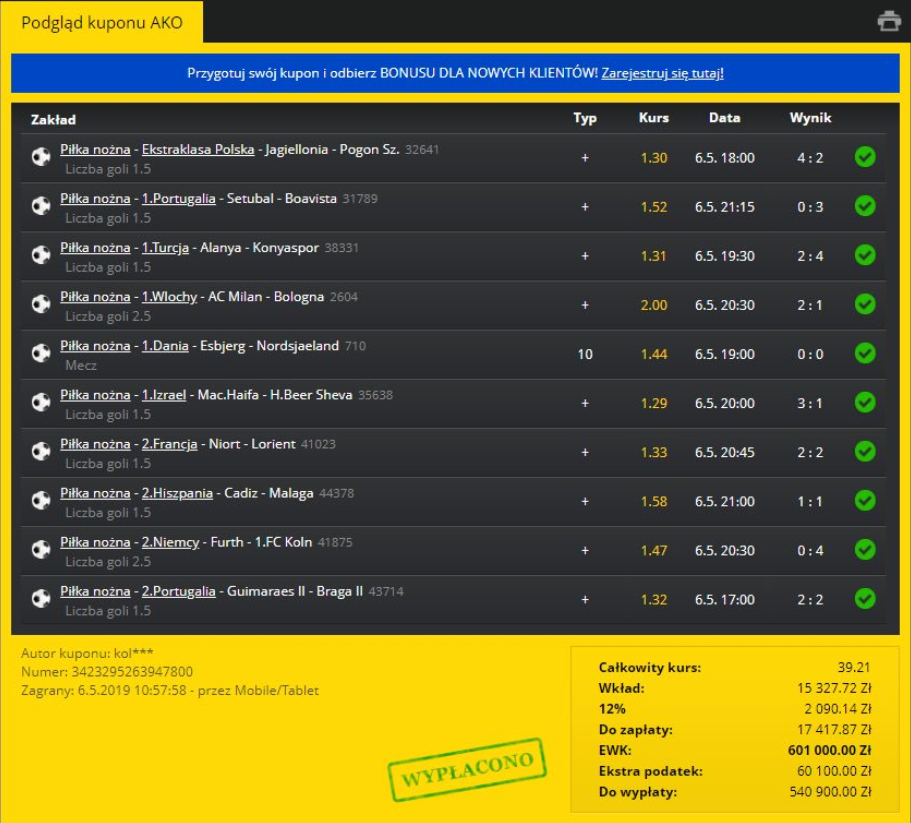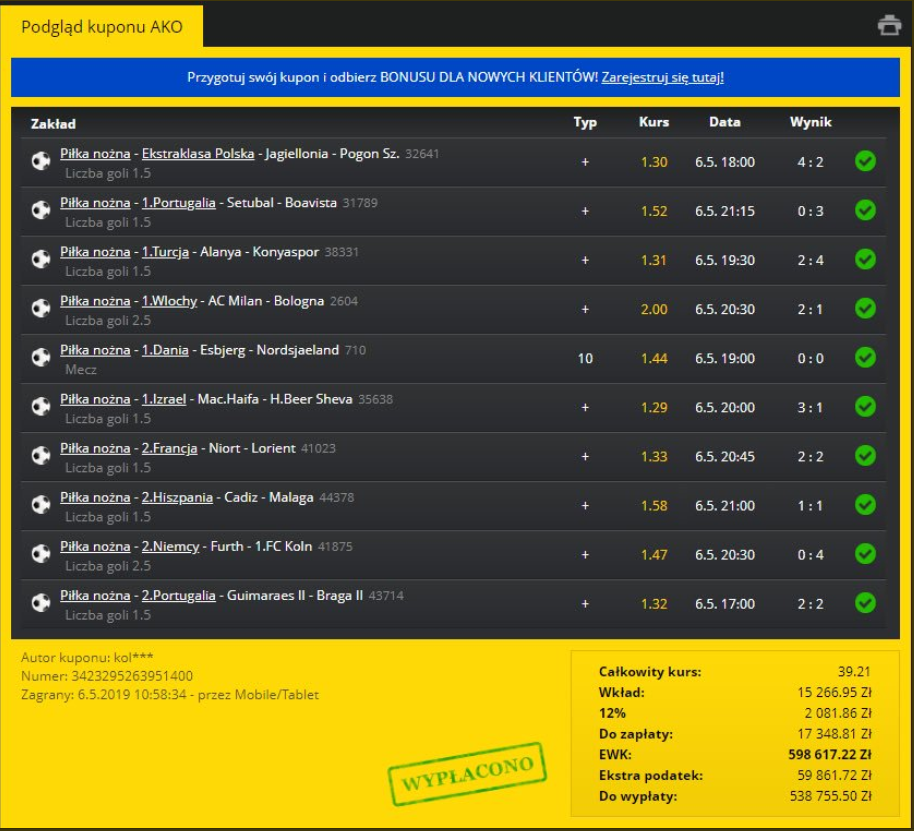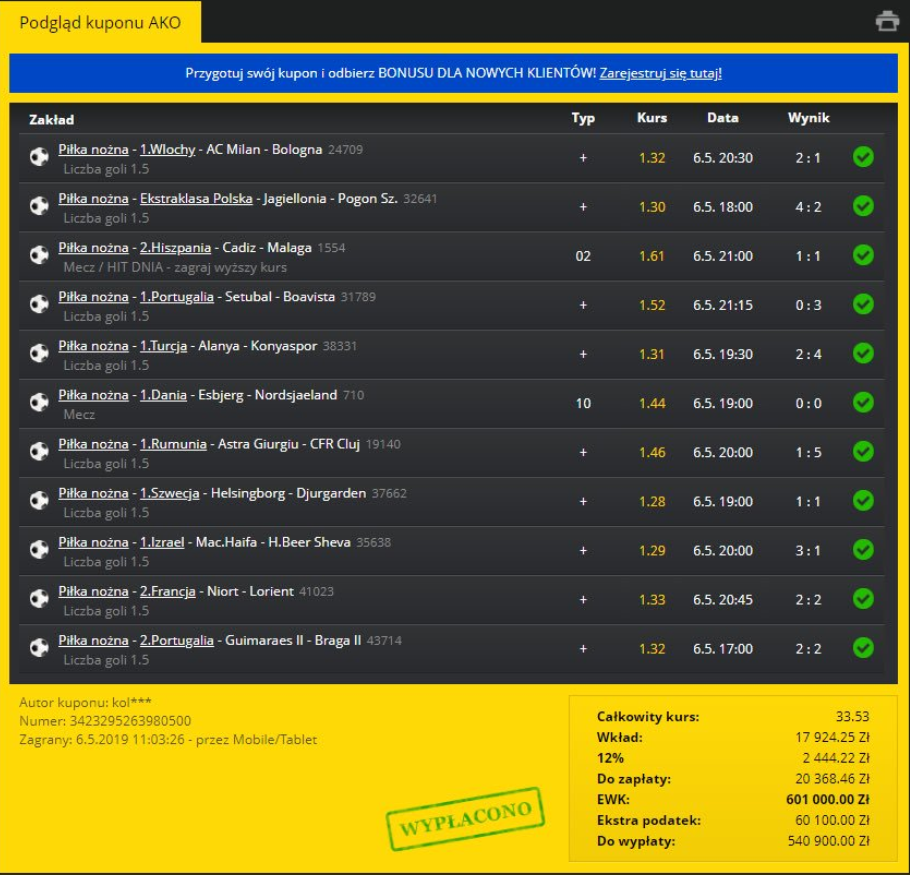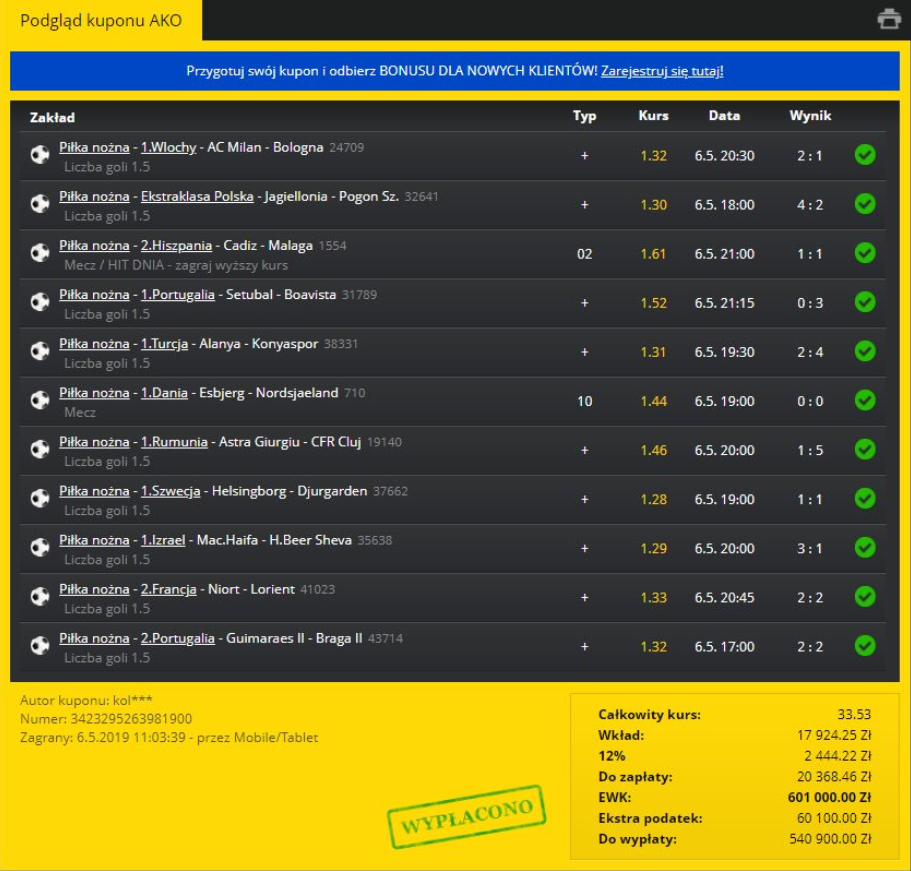 Thats not all! The next day he decided to put another bet, this time on a single for the Liverpool to qualify for the Champions League Final at 14.00 odds (13/1) and staking it on over 11,000 Euro. This one made him richer of another 125,000 Euros after taxes! WOW! That's just unbelievable, congrats on risking on Combos that amount of money and winning them all!
 


fot. Twitter